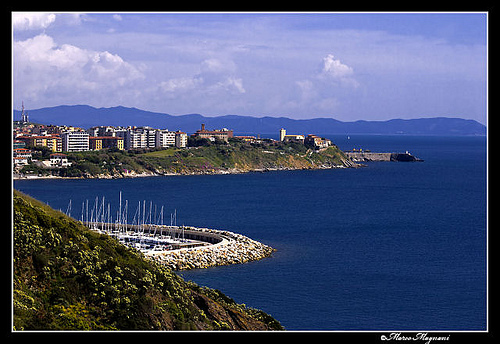 Piombino is a town of about 34,350 inhabitants, located in Tuscany, in province of Livorno.
It was the main center of the Etruscan Coast and it is a popular seaside resort situated on the homonymous promontory that extends towards the Isle of Elba.
The origins of the village are very old and its foundation has been attributed to the Etruscan population.
In addition to the historic center, in Piombino visitors can appreciate: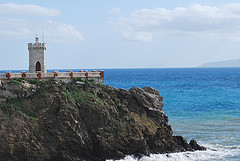 the Fortress, built from the XIII century, which today houses the Museo del Castello and the Cittadella, where models and reconstructions of the old city and numerous archaeological finds are exposed;
Sant'Antimo Church, built in the XIV century in Gothic style, which has a wide number of works by artists from Siena;
the Marina, the historic port since ancient times, which offers beautiful views;
the Museo del Mare (Sea Museum), housed in the Palazzo Appiani, where visitors can admire the remains of endangered animals and protected species;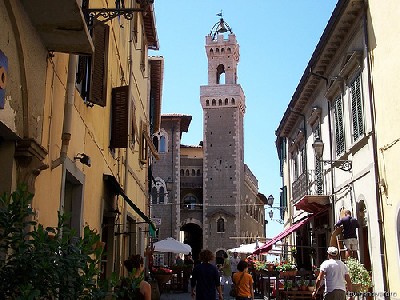 the Cittadella, the ancient center of Piombino, where there are valuable buildings and the Archaeological Museum of the Territory of Populonia, telling the history and evolution of the area from prehistory to the present day.
And finally it is worth a relaxing stroll to the edge of Piazza Bovio, the square that is wedged into the sea, offering a spectacular view made of blue, sea and islands.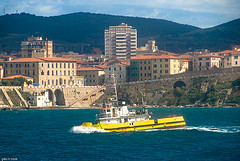 In the museum of the town there is a precious amphora of silver, called " Un'anfora da raccontare" thanks to the myths and stories that are depicted.
Cast in solid silver of the fourth century AD, the jar, weighing over seven kilograms, is embellished with 132 medallions in relief, with figures that seem to converse with each other, following the thread of the myth that interweaves the individual stories.
By the many loves of Aphrodite, to that special Dionysus to Ariadne, the famous view of Paris, who was the originator of the Trojan war.
Recovered in 1968 from the wreck of a ship of the Roman imperial age, it has spent years in a restoration workshop. Since 2001, after a renovation that has given an extraordinary brightness, it is shown in the Archaeological Museum of Piombino.
The silhouette similar to that of the vases produced in the eastern Mediterranean, suggests that it was built on the shores of the Black Sea. A ship bound for a port is of the unknown on the coast of Baratti.
The entrance to the museum is free under 6 years. For information and reservations call 0039 0565226445.
For accommodation, click here