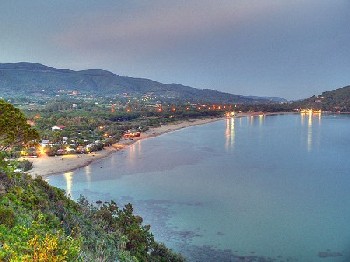 Elba is the third Italian island by extension and the largest of the Tuscan Archipelago.
It is connected by several daily ferries and hydrofoils, which in an hour of navigation cover 10 kilometres of sea that separates it from the continent. Its population has about 35,000 inhabitants, divided into eight municipalities, of which twelve thousand residents in Portoferraio, the main city of the island.
Although the perimeter of its coast measured just 147 kilometres, the island offers a mild climate and a multitude of different landscapes: romantic fishing villages, perched villages, ancient castles, green valleys and enchanting bays alternate with beautiful beaches of sand.
In a few minutes from the steep cliffs that plunge in the sea, visitors can move the granite massif of Mount Capanne reaching 1019 meters in height.
The presence of numerous historical and cultural remains, combined with the extraordinary natural beauty, make this island a magical and unique place in the world.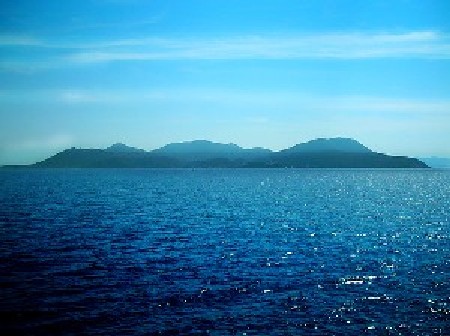 The National Park of the Tuscan Islands covers an area extending over 600 km² between Livorno and the Argentario promontory and consists of seven islands: Capraia, Elba, Giannutri, Giglio, Gorgona, Montecristo, Pianosa. the Formiche (anys) of Grosseto and other smaller rocks are also included.
The largest island is the Island of Elba (223.5 km ²), the smallest Gorgona (2.23 km ²). The most distant from the coast is Montecristo, 68 Km away, while Capraia is only 34 Km from Elba.
All the accommodation: Hotel, Residence, Camping, Farm Holidays, Villas, Apartments and Holiday Houses are perfectly placed in the environment and maintain the right balance between tradition and modernity.
There are structures that have joined the project Ecohotel.
The island offers a good road network. All the main locations are clearly marked by road and are easily accessible along paved roads.
Those who decide to visit the island without their cars can hire one through agencies, offering cars, motorcycles, scooters, bicycles, boats, or they can use public buses or taxis.
During the summer cars are not allowed in the historical centres of some towns from 18,00 till midnight.
Caravans and campers are not allowed to stop outside the apposite camping areas.
All forms of free camping are not allowed.
Land Rover activities are not allowed on the island.
For more information about hotels, campsites and other facilities, click here.