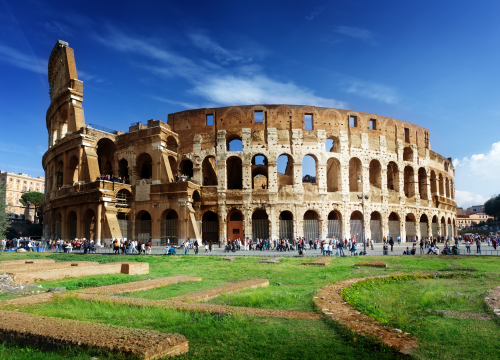 The summer season is pick now – Mid summer is the traditional time when airfares and hotel rates rise, as they brace themselves for the summertime rush. And rush it is, for it seems to be the time when everyone on planet earth decides that its time to take to the road. The kids are off from school, the air is hot and balmy, and the surf is up…and so begins the summer and will probably be your next fantasy travel destination to Europe.
If you are really planning a trip to Europe this year, a little bit of detective work and price comparison can get you a good fare. First, it does depend on how flexible you are. If you must go during August, your airfare will undoubtedly be more expensive than if you can wait another few weeks.
Prices generally begin to drop after September 15th, although for some locations, they remain at summertime highs until September 30th. Europe is a hot summer destination for Fantasy Travel in more ways than one. Temperatures can reach uncomfortable levels, along with humidity that makes you just want to stop what you're doing and take a shower. Crowds throng the beaches and capitols…Europeans as well as foreigners are jamming the Louvre and Costa del Sol….beach space is at a premium and lines can take up the better part of your day.
Summer is the best suitable time that Fantasy Travelers can go, and there are certain advantages like island-hopping itineraries -Mediterranean Cruises, tours and many museums and other sites have extended hours. The days are long, and if you venture to the far north, they are endless. This is also a great time to lounge at outdoor cafes, soaking in the sun and street life. So with a little bit of planning, some of summer's travel woes can be avoided.
Reservations:
Always plan ahead, even if this is your time to backpack through Europe without a care in the world. Lodging fills up quickly in summer, especially those at the low end of the budget, such as hostels and pensions. Calling ahead and reserving a space can save you a lot of leg work, and a lot of time searching a strange city for an available bed. Hostels are especially popular, as the students of the world descend upon Europe for their summer vacation.
Train seats are also at a premium during summer. You may be travelling with a rail pass, but that only guarantees your fare, not a seat. Board a train without a reserved seat, and you may find yourself walking from car to car, or sitting on your luggage for the length of your trip. You have to pay a small fee to reserve a seat, but its well worth the money, especially if you are going to be travelling for many hours and most importantly, if you planned on sleeping. Second class tends to fill up faster than first.
Where to Go:
Visit alternative locations. Go to the places where everyone else isn't. You may want to see Paris, for example, but France has plenty more to offer so try not to spend all of your time there. Spend a little bit of time doing research–Europe still does have relatively undiscovered places that wonderful to visit and where you can have a little bit of breathing room, even though its summer.
Here are some examples of alternatives:
You want the beach? Instead of heading to South of France, try the Atlantic instead. Ile de Re, an island off the coast of La Rochelle (a great city to visit) has beaches, far fewer tourists, and what's more, you can catch a glimpse into a very traditional French way of life. Instead of going to the Costa del Sol in Spain, where you'll be sandwiched like a sardine on the fabled beach, try Portugal's Algarve coast. The beauty is superb and the tourists are far fewer.
Instead of visiting the Greek islands of Crete, Rhodes and Corfu, try some of the lesser known ones, such as Lesvos. Again, the crowds will be far less, you won't be compromising scenery or surf, and you will actually be able to see a way of life that has remained almost unchanged for centuries.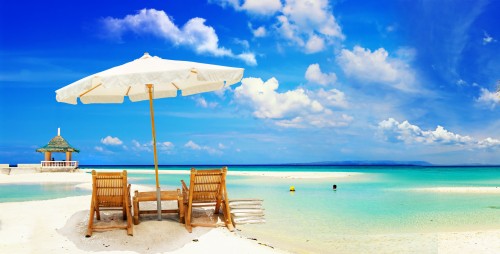 Want some culture? By all means, visit the great capitols but don't spend all of your time there. Prague, for instance, has become one of the hottest tourist destinations since the fall of the Soviet Empire. Prices are outrageous, and the crowds even more so. It's a city worth visiting, but get out into the countryside.
See the towns, visit Brno, and go to neighboring Slovakia. Berlin and Munich are the two most popular cities in Germany, but you may also want to check out Hamburg and Dusseldorf. Copenhagen is a regal and cosmopolitan city, but go over to Jutland–visit the storybook towns of Ebeltoft and Silkeborg.
Here Are 10 Ideas – Why travel Europe?
Meeting people: In Idaho, one generally meets other Idahoans and then the occasional Californian who is sick of all the people in the Golden State. In Europe, however, you'll meet people from literally all over the world.
History: I've said it before, and I'll say it again, I love history. Yes, I'm a nerd, but I love learning about the people who have come before us. What would Versailles be without Marie Antoinette?

Architecture: The idea of buildings as works of art is pretty much lost on Pacific North westerners. In Europe, however, it's a major component to the cities.
Art: OK, again, maybe it's just that I grew up and lived in Idaho for my entire life, but traveling through Europe almost seemed like taking a semester of art history. My friends and I visited the Van Gogh museum in Amsterdam, the Matisse museum in Nice and various art museums in between.
Movie sets: So, this may seem like an odd one but there's just something about watching a movie and realizing, "hey, I've been there." My traveling buddy, Jules, and I were watching "From Hell" one night and realized that despite the movie being set entirely in England, one of the scenes was actually shot in a museum in Prague. And we'd been there. Too cool.
Different sports: I'm a sports fan. I admit it. I love American football … and now I love what most of the rest of the world regards as football as well.

Culture: While it would be a stretch to say that Western Europeans cultures are drastically different from Americans, there are subtle differences and I love discovering them.
Public transportation: It may seem like an odd thing to love, but it's true. I love the fact that I can easily get around a town, country and even the continent via public transportation.
Other travelers: In addition to the locals you meet, other travelers offer insight, information and ideas beyond what you can get in a guidebook.
 The little things: One of them is the refrigerator. But all joking aside, there are hundreds of tiny little details that are different and its great fun discovering them one by one.
Places to travel: Here are the 10 best cities to visit in Europe
Paris: Millions of visitors visit Paris every year because of its remarkable ambience. Paris is also titled as the city of love, a city of fashion and the city of lights.
Rome the capital city of Italy, is well known for its history that dates to the Octavian eras, it is named as the city of seven hills.
Berlin is the capital of Germany. Here winter is freezing. The best time to visit Berlin is May-September.
Barcelona is not only famous for its Historical bizarre but also for its cosmopolitan city. Where it takes at least one week to explore.

Budapest, to place it merely, if you haven't been here, it is time you create plans to do so. This town appeals too many; you can step out of a thermal baths and into the nightclubs.
Lisbon has the great advantage of affordability for its visitors. You may spend a lot to get here. But after reaching here you'll probably pay far less for the accommodation, food and transport.
London being the capital of UK. Is not only famous for its infrastructure but also for its culture and tradition. A famous saying "When a man is tired of London, he is tired of life" conveys it all.
Prague is now attracting more tourists than ever with its prosperous and busy city. This is the capital of Czech Republic.
Amsterdam gives its visitors the most unforgettable excellent Indonesian meal, rambling at the twilight canal-side.
Madrid is the Spain's largest city. It is the capital of Spain and also Madrid is the center for international market.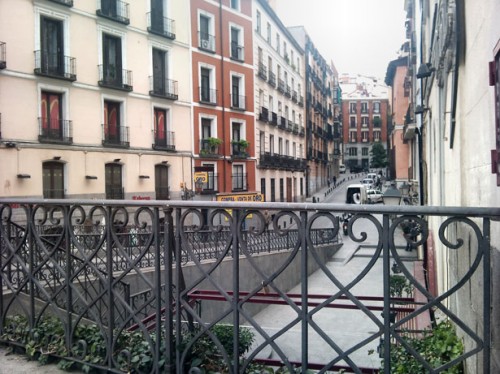 Here are 10 other places you would love to visit in Europe :
Istanbul
Vienna
St. Petersburg
Crete
Copenhagen
Edinburg
Central Dalmatia
Normandy
Getting Around Europe:
Reaching your destination is the easy part of travelling. However, travelling around your destination once you have arrived is much more of a challenge. You will probably feel disoriented. Also, there are usually multitudes of transportation options. It can all be baffling. Here is some advice for you which intendeds to help travelers get around and explore their destinations for their next Fantasy Travel in Europe.
Buses might not be as comfortable as trains or as quick as flying. However, they are usually the cheapest way to get around Europe. Also, you get to see lots while you travel.
It is always relaxing to travel by rail. Europe has an extensive network of rail lines. Often even small towns will have a train station. If you time your travel well, you can also save on accommodation costs by sleeping on the trains! Do be careful to lock all belongings though.
Let's begin with the continent of Europe, birthplace of the backpacking phenomenon. Europe is big and, unless you have a lot of time on your hands, you will probably not be able to see it all in one trip. The best plan is to identify a region, about 2 or 3 neighboring countries, that you are most interested in seeing.
Other Tips:
In many areas of Europe, people tend to eat their dinner rather late. Eat early, and avoid waits at restaurants. Get to exhibits early as well, preferably at opening time. Or look for specials. For example, the Louvre offers tickets at half price if you arrive after 3pm and all day on Sunday. Other museums may have similar deals. If you're going to be in one locale for several days, purchase a package deal. These come in all shapes and sizes, depending on where you are, but they generally offer unlimited use of public transportation and entrance to certain sites. This can save you time waiting in line for tickets.
Oh yes, one last tip–drink plenty of water to keep from getting dehydrated, and bring sunscreen. You definitely don't want to spend your European Fantasy Travel in an emergency room.
European countries does not require ESTA approvals for the tourists. ESTA is a visa waiver scheme that is needed for all European travel to the United States and is mandatory for entry into the country. Visiting Europe is an experience you will never forget.
This is a guest post written by Catherine Tressa, travel blogger.