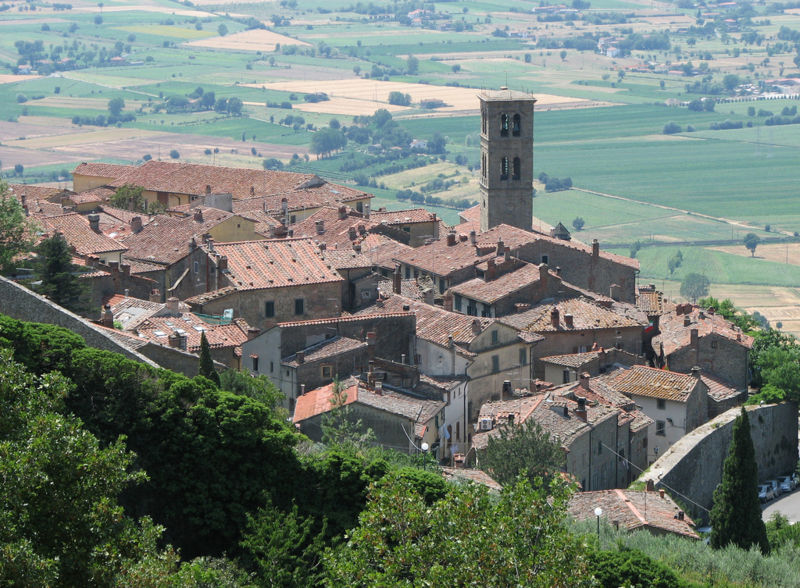 There are places in Italy that you have to live in a certain way, making sure you don't miss the characteristics of its beautiful nature, culture and traditions.
Tuscany is definitely one of the most beautiful Italian regions. It offers stunning landscapes and panoramas but it's also historically and culturally rich.
Even though it's a bit in the shadow of the big Tuscan art centers like Florence, Cortona is a perfect little town for anyone who desires to explore all that "the-most-beautiful-region" has to offer.
Situated in the province of Arezzo, Cortona is an artistic and cultural center of Val di Chiana. Its position allows you to explore the beautiful nature of its surroundings on foot following the paths that will lead you to the most spectacular panoramas of Tuscany. It is perfect for couples that are searching for a romantic atmosphere but also for families with kids.
The best solution regarding accommodation is renting a house in the old center of the city. The ones who know this ancient town can tell you how here you can still inhale the medieval atmosphere that has shaped streets and squares.
Cortona has many museums which are pointing out the different influences and periods of the history of the town. The one that you probably shouldn't miss is The Museum of Etruscan Academy and of the City of Crotona (open: April -October: everyday from 10 until 19. November-March: Tuesday-Sunday from 10 until 17) . We should also mention the Duomo and the Town Hall that in a past were symbols of religious and political power.
Here is a paradise for trekking lovers. The passionate ones of this sport will right away realize how many different paths and routes they can find here. From the easier ones that will take you up and down the valleys and fields to the ones leading uphill offering breathtaking views.
There are also organized excursions to the Trasimeno Lake. In the warm period during the year you will be able to sunbath on the beaches of the lake.
If you are not a fan of traditional accommodation like hotels or apartments you can also choose to stay in agriturismo. While the prices of the hotels and private accommodation are sometimes quiet high in agriturismo you could find the offers more suitable for you and in the same time enjoy traditional Tuscan cuisine.
The best time to visit Cortona is surely Spring. Tuscan nature is well known all around the world so you wouldn't want to miss all the magic that happens when the nature starts waking up. Something that will surely stay with you after your trip to Cortona are the beautiful golden and green valleys that you can find only here, in the heart of Italy.