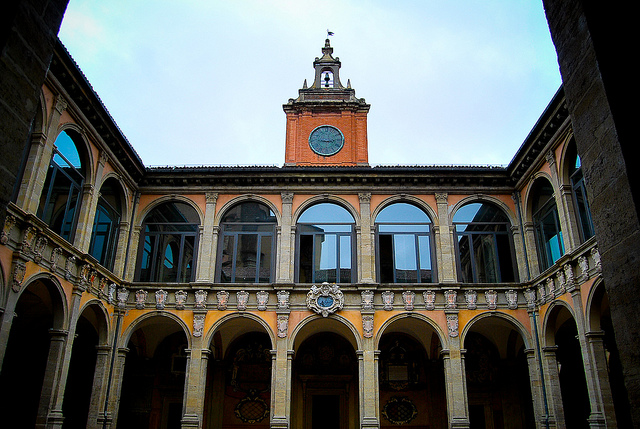 While it may not be the first city that springs to mind when you consider a trip to Italy, the city of Bologna is fascinating in its own right. Home of one of the oldest universities in Italy, Bologna has numerous covered walkways, fascinating squares and historic buildings as well as an active gay community and plenty of interesting nightlife.
One of the least conservative cities in Italy, Bologna was once the home of the Italian communist party and the corresponding newspaper. There are still many traces of the diverse background of the city as you travel through the ancient buildings, the impressive university structures and the flourishing elements of the modern city.
Visiting Bologna
The city of Bologna is located in the northern portion of Italy, which means there is a bit more of a weather pattern in the city than you may be used to in other, more temperate, locations within the country. The winter months tend to become cool, but this is an excellent jumping off place for trips up into the mountains of northern Italy or a way to cool down in the summer months once you've toured the crowded cities of southern Italy.
Reaching Bologna is simple enough with major roads and rail lines passing through the city. In fact, Bologna is a major traffic hub for several trains. Once you arrive in the station, be sure that you're wearing your comfortable walking shoes, however, as the center of the city is closed to all but foot traffic. It is possible to fly into Bologna, but the airport is small. This city is much more convenient as a stop after flying into one of the other major cities.
The Attractions of Bologna
There is a great deal to see when you visit the city. The university is one of Europe's oldest and is fascinating to walk through. In fact, the whole of the medieval center of the city is well preserved with stunning churches, monuments and buildings. Even if the weather takes a turn for the worse, you can still enjoy a stroll through this portion of the city at least as many of the sidewalks are porticoed and protected from the weather.
Other interesting sites in Bologna include several fascinating squares including Piazza del Nettuno and Piazza Maggiore. Near these squares is the Torre degli Asinelli, an ancient tower with impressive views if you have the endurance to climb it. The best part of Bologna, perhaps, is how much there is to discover as you walk through the city both in the day and the evening as well.