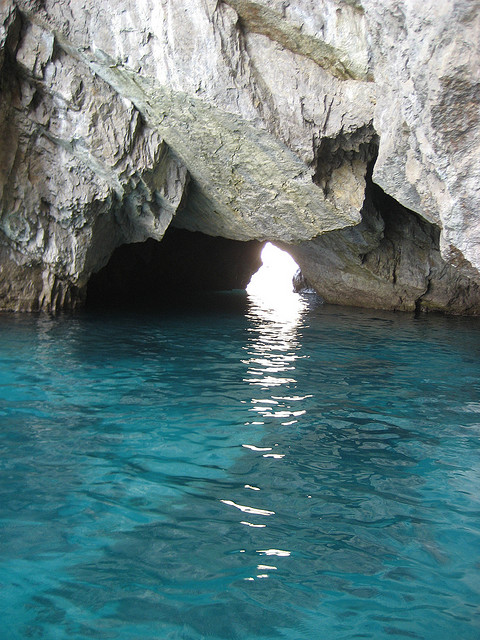 A favorite of emperors of old as well as tourists today, the isle of Capri is a stunning visual of all that this region of Italy has to offer. The limestone island of Capri is situated perfectly for a day trip or an extended visit. From beaches to grottos and the abundant natural wildlife, the island of Capri makes for an exciting adventure – if you don't mind the other tourists anxious to see what the island has to offer.
Visiting Capri
Capri is situated nicely off the coast of Naples or the Amalfi Coast, and boats arrive full of tourists regularly letting passengers off at Marina Grande, the island's main harbor. On the island, tourists are them able to visit the beaches, the famous grotto Grotta Azzurra or they can wander through the two towns on the island, Capri and Anacapri, which is situated higher on the rocks providing a more interesting view of the region.
The spring and fall months are considered the best times to visit the city not only because there will be fewer crowds, but also because the weather is milder. Located in a mild climate, Capri is actually quite comfortable year round for visits, but the heat and crowds of the summer months make it less desirable for travelers with options for traveling off season. The winter months provide an interesting look at the island, but some activities including beach time are limited by the cooler weather.
Enjoying Capri
Whether you decide to visit Capri for the day or you stop to visit for a few days by staying in one of the many hotels available on the island, there is a great deal to enjoy in and around the cities. The most famous formation, The Blue Grotto is a cave with a fascinating coloration thanks to a unique reflection of light. To enter the cave, be ready to a trip in a small rowboat, but the sight is well worth any discomfort.
The natural rock formations, or faraglioni, are one of the most distinguishable traits of the island. The rocks make up the interesting profile of the island, and the faraglioni on the beaches make the sandy coves especially fascinating. The towns of Capri and Anacapri offer much to tourists. Views are impressive from either city and visitors can take a chair lift from Anacapri up to Mount Solaro for even more stunning vistas.