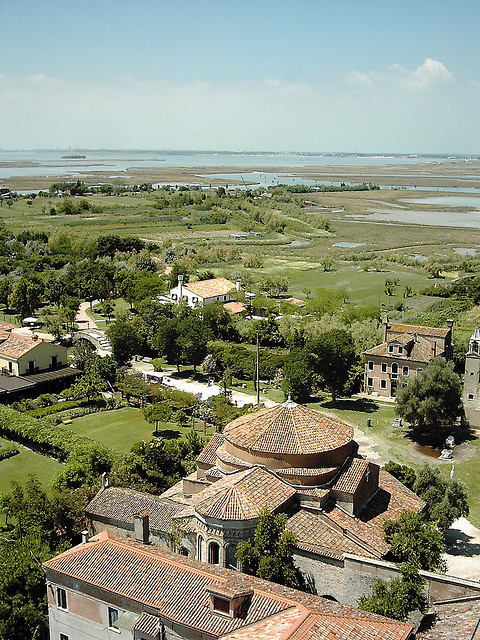 While in Venice, do as the rest of the tourists do – see all of the interesting elements of the city. Venice is a city rich in culture and exciting history, but there is much to see just outside of the city as well. Consider a trip out into the lagoons of Venice to see what the artisans on the islands located just a few minutes from the main city are creating.
Day Trip to the Lagoon Islands
There are several islands located just a few minutes by boat from Venice. Ferries run out to the islands regularly and catching these ferries is simple enough from one island to the other if you're looking for something to do that is a bit outside of the norm. Make this a full day trip if you're planning to go from one island to the next – it can make for a long trip if you're planning to see all the tiny communities have to offer.
Murano
Venetian glass is quite famous for its impressive designs and beauty and you don't have to go very far to see the beauty actually created. Families who have been in the glass blowing and design businesses for up to twenty-three generations are located on Murano. The glassblowers of Venice were asked (or forced) to move their glass blowing workshops away from the city in 1291,and they have been thriving on the island ever since.
Burano
Slightly less crowded than Murano, Burano is home to beautiful homes that are a bright and boldly colored as Easter eggs. This island is also home to an impressive lace-making industry. Most of the lace we see comes from factories, but on Burano you can see the ancient art of lace making as the older women weave impressively beautiful patterns by hand for all to see.
Torcello
With fewer than twenty residents actually living on Torcello, this is the farthest island from Venice, is the least crowded and the most relaxed of the islands. In the twelfth century, the island was reclaimed by the water so that much of it is swampy, but the dry and staple parts that remain are home to a beautiful church, the Cathedral of Santa Maria Assunta which dates back to the 7th century as well as a handful of restaurants and businesses. There is a great deal to see in the nature reserve that makes up the bulk of the island as well.