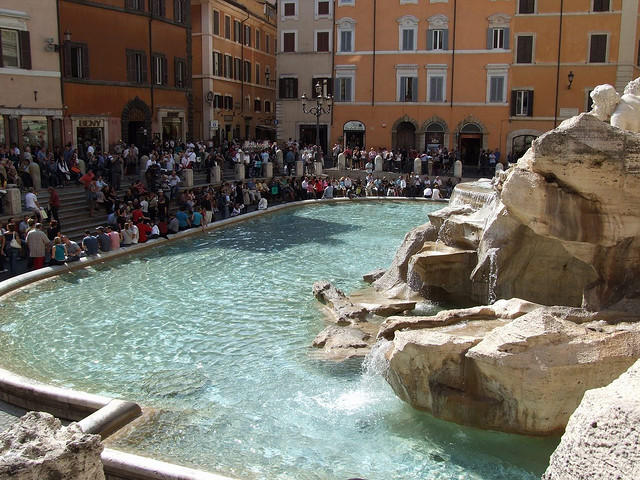 If you're planning a trip to Italy this summer, be ready for some crowded conditions, a bit of heat and a lot of impressive memories. Of course, packing for a summer in Italy has challenges of its own, and that can be problematic at times. But as you're packing your suitcase, be sure to consider a few tips for the best things to pack.
Walking Shorts or Capri Pants
It will be hot in most Italian cities in the summer, and the tendency is to bring shorts along. If you're going to pack shorts for your trip, be sure that they are walking shorts or even capri length pants. Many Italians dress more conservatively than Americans and usually don't run around in shorts. If you're hot consider bringing sundresses instead.
Light Cardigan or Scarf
It is required in certain churches, including the most popular of the churches, that shoulders and legs be covered. Be sure, if you're wearing a tank top around the city, that you include a scarf you can drape over your shoulders or a light cardigan to throw on over the sundress you're wearing to keep cool. Bringing shirts with sleeves, even short-sleeves may eliminate the need for a cardigan, but a thin one might be a good idea just in case.
Walking Shoes
Heels may be stunning and flip-flops comfortable, but shoes for Italy should be a nice, sturdy number that can take a hit on the crowded, hot sidewalks and keep on trucking. Sandals may be an appropriate choice for some outings, but be sure that they are comfortable and support your feet as you're walking. While athletic shoes are usually frowned upon in the major cities, there will be so many tourists present over the summer months, it may not be a problem at all to wear some on the days when you do the most walking.
Adapter or Converter for Power
One of the most essential things, especially in our age of laptops, tablets and cell phones, is the proper AC/DC adapter or converter. Research this carefully as it differs based on the country you're coming from and the country you're going to. If in doubt, get a converter that can handle just about every power option and plug – they do make such a thing for travelers trying to survive in our increasingly technical world.