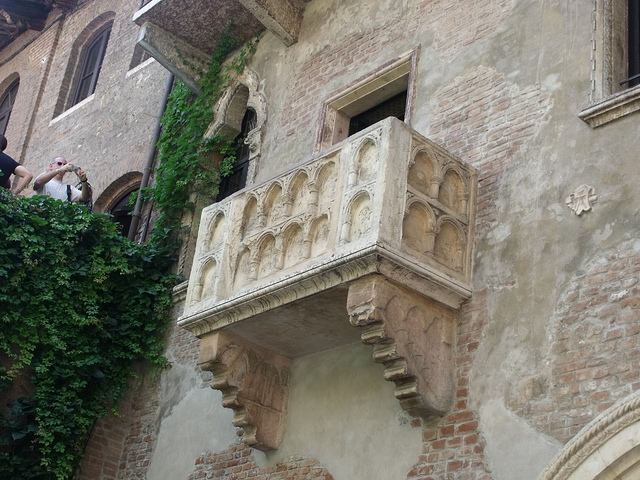 Venice is a must-see on a trip to Italy, but often tourists only plan to visit the city for a day at most – after all, it's small enough to hit the high points in a few hours. However, there is much more to the city than a couple of churches and museums. If you find yourself in Venice, stay for a while – spend a few days in the city and you'll be able to use Venice as a base to explore other cities in the area. Some popular day trips from Venice include:
Lagoon Islands – The islands of the Venetian lagoon are fascinating. Murano is famous for it's blown glass demonstrations and you can find lace-making lessons or demonstrations on Burano. Torcello is a wonderful place to visit simply because it's not especially crowded, but has a great deal to see and experience.
Verona – Hop a fast train and head to Verona, the city of Romeo and Juliet. Of course the story was alleged to be fictitious, but that doesn't diminish the appeal of the setting. You can also viist a spectacular Roman arena while in the city.

Lake Garda – The train from Venice will get you up to the towns surrounding Lake Garda without any hassels. Pick any of the towns for an interesting expedition. Pick one town for the morning and another for the afternoon – they are all connected by train, of course.
Asolo – A beautiful hilltop setting is amazing, and it's easy to reach this place of country peace by car. If you'd rather hop a train, you can spend the afternoon in Castelfranco Veneto, a stunning fortified town with all the trapping of old in modern Italy.
Padua – Only half an hour by train outside of Venice, Padua is a fun city centered on the local university. The culture is young and energetic – which might be a nice change from the more stoic personality of Milan.
Treviso – If you want to explore canals without the crush of tourists, head to Treviso. The city has it's own network of canals and some amazing churches. One this it doesn't have is a throng of tourists competing for space alongside you.

Cortina d'Ampezzo – Hop the train again, this time headed for the mountains. The Dolomites Mountains are just an hour or two outside of Venice and you can easily spend the day exploring the region on a tour or just by poking around in the resorts that are situated among the mountain peaks.