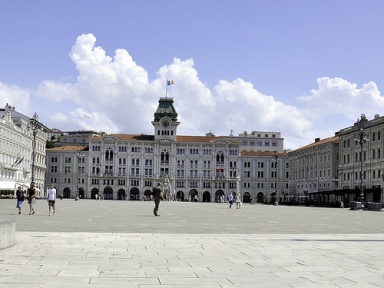 In the culinary tradition of Trieste there are so many influences that are not found in any other part of Italy.
Influences coming from the German, Slavic, Hungarian and even Greek kitchen.
One of the habits is the typical "rebechin", a traditional snack that can be eaten any time of the day, usually standing in the buffet spread throughout the city.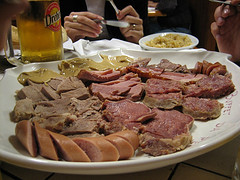 Genuine tourist attractions, coming from the Slovenian tradition, are the "osmizze" private karst housing open for short periods where visitors can sample local specialties (wine, but also pork and cheese) in a charming country setting.
The hinterland offers a wide selection of top quality products: in addition to wines, especially whites, even the extra virgin olive oil from the Trieste Karst is greatly appreciated by connoisseurs and experts in culinary art.
One of the symbols of the cuisine, born as a "poor" dish, but today also proposed by the best restaurants, is the "jota", a tasty soup made of beans, potatoes and sauerkraut.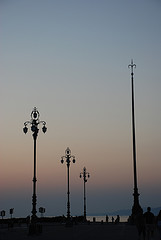 As for desserts, in Trieste has been preserved the best of the Central European tradition.
Pastries are laden with delicacies of Austrian, Hungarian and Slavic origin, including donuts, strudel, Sacher torte, Dobos, rigojanci, presnitz and putizza.
A break dedicated to the palate and it becomes a real journey through tastes, smells and colours from different cultures, which are still alive in this city in an unique and inimitable synthesis.
In the kitchen of Trieste sea products play a key role. The city is dotted with numerous restaurants to suit every budget, offering fish and shellfish of all kinds.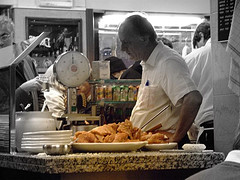 The anchovies are the most common fish: fried, breaded or "in savor" (fried and marinated with vinegar and onion) are the most typical recipes.
But it is also possible to taste sea bass, sea bream, tuna, mussels, clams, cuttlefish and all the products that the fish market offers.
Where to eat and stay in Trieste.