Befana is an old lady, who, between the night of January 5th and 6th, brings sweets to all the children that have been good during the previous year. Children that have not been so good receive coal too.
Children traditionally leave a stocking hanging from the fireplace and the Befana fills them according to the "goodness" of the child.
The Befana is also famous for her aquiline nose, her clothes full of patches, for her Roman hat and her broken shoes.
This tradition comes from an old Legend began many years ago and it sounds like that:
One night the Magi on January 5th set out to go to visit the newborn Jesus. After a few days they got lost and decided to stop and ask for directions.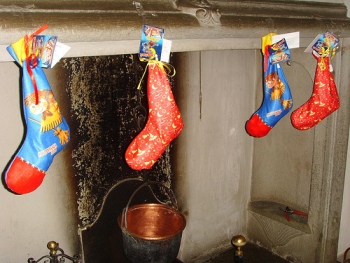 They knocked on the door of an elderly lady named Befana.
The Magi asked the old lady if she knew the way to go to Jesus and if she could accompany them.
She showed them the way but she refused to accompany them because she had many things to do.
Shortly afterwards, however, the Befana regretted not going with the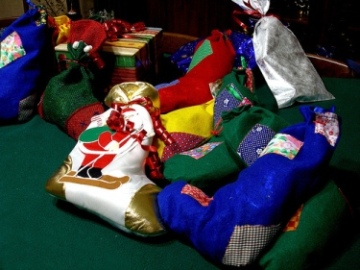 Magi to Bethlehem.
Then she prepared a basket full of candy and left the house in search of Jesus offering sweets to all the children she met on his journey hoping one of them would be Jesus.
The Epiphany, celebrated January 6th is a very special day even for adults. The stockings are very often full of surprises. It is a feast where gifts are as special as delightful thoughts or exceptional events.
Epiphany in Italy is a national holiday and various events such as fairs, festivals, concerts, bonfires, exhibitions, flea markets are organized.
The traditional concert of the Epiphany takes place in many different municipalities and since a very long time ago it is possible to enjoy the annual Concert on TV.
Photos from the albums of: Votarxy, Clarita82, fataetoile/Cinzia Rizzo, Treviño, Rossamente.
For your Holiday in Rome?!……..click here!