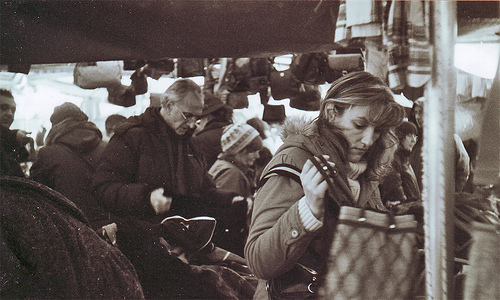 When traveling to Rome, leave a morning free to market about the city. You can visit one of the many food markets that Rome has in virtually every corner, or more specifically look for one of the terrific flea markets or specialty outdoor fairs. These markets are the best places to pick up truly unique gifts and one-of-a-kind purchases for friends and family back home. Don't be surprised if you wind up with more than a few extra items for yourself as well.
Tips for Markets in Rome
When visiting the markets in Rome, you'll want to be careful as much as you'll want to have fun. Roman markets draw hundreds of people, including those who would rather pick pockets than pay for items. Keep your money and other valuables close to your body and make it a point to not flash your cash about as you make a purchase. Hold purchases carefully as well.
When marketing in Rome, you'll also want to haggle for every item. The art of haggling is well developed in any Roman marketplace, so no matter what language you speak, never pay the asking price and never let your emotions betray you. Think of the market as a game you're playing. There is a give and take in any language, including sign language, that finally ends with a satisfactory purchase and a grumbling merchant who still turned a nice return on his item – even if he'd loathe showing it.
The Markets of Rome
Porta Portese – Every Sunday of the month once of Europe's most famous flea markets welcomes residents and tourists alike. In this market you can find truly anything from junk to priceless heirlooms and handcrafted pieces.
Via Sannio– A much more traditional flea market open on weekdays, the Via Sannio offers clothing and accessories for terrific bargains.
Campagnano – Just a few miles from Rome you'll find an unspoiled medieval city. Visit the city on the last Sunday of the month to enjoy marketing in their fair city. You'll find ceramics, antique furniture, silver and many trinkets before strolling about the city enjoying the sights as well.
Bracciano – Again just outside of Rome, enjoy the ambiance of Bracciano on the second Sunday of the month to join in the marketing fun. Browse the wide variety of wares and heirlooms before touring the city as well including Odescalchi Castle, recently features in the film, Othello.