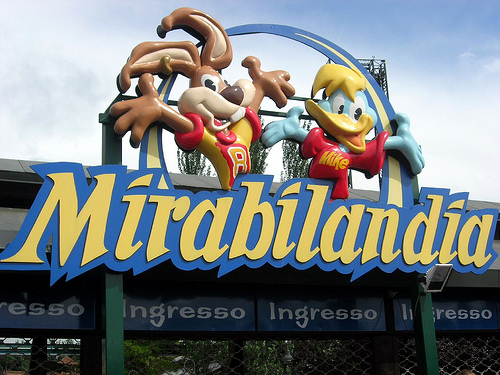 The Amusement Park Theme Mirabilandia was inaugurated on July 4 1992. Since then the number of visitors has increased every year until reaching nowadays 2,000,000 people.
In 2003, the theme park was flanked by Mirabilandia Beach, a medium sized water which collected an immediate success.
Mirabilandia is divided into seven thematic areas developing around a lake. Immersed in greenery, the park offers attractions for all tastes.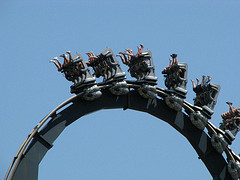 On June 20 Mirabilandia opened iSpeed, the big news for the 2009 season. The new launched coaster, designed by the company Intamin AG, was built on the area once occupied by the wooden coaster Sierra Tonante (removed in the early 2008). ISpeed is characterized by a roll that provides magnetic acceleration from 0 to 100km / h in 2.2 sec, which drives the train at the maximum speed of 120 km / h and up to 55 meters in height. The departure station is located near the self-service Drive In, and the entire route is developed in the area between the Autosplash and the old station Sierra Tonante.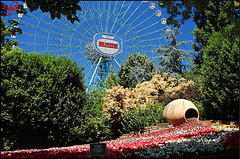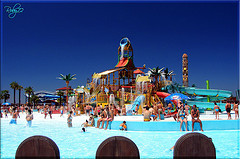 The route inspired by the Formula 1, has many shapes and inversions: the classic top hat, a camelback, two helixes, a corckscrew, a roll-Heartline, a bunny-hop and a completely new figure (something between an inclined loop and a diving loop), for a total of about 1,000 m of a highly adrenaline route! The total investment was around 15 million Euros.
The hotels in the area of Romagna offer  special packages for Mirabilandia. The hoteliers, particularly attentive to their guests holiday, invite and suggest to visit the park. There are avaliable Last Minute Hotel promotions with ticket to Mirabilandia included.
How to get there: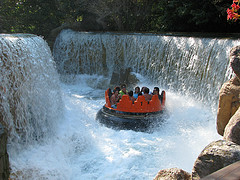 BY CAR AND BUS
From North and South: take the Autostrada A14 BO / AN exit at Cesena Nord. Continue along the E45 towards Ravenna, exit at Mirabilandia.
From the Center: take the Autostrada A1 to Orte, then continue on highway E45 towards Ravenna, exit at Mirabilandia.
BY TRAIN
For visitors staying near Mirabilandia there is a free shuttle bus connecting the station Lido di Classe / Lido di Savio with Mirabilandia.
BY PLANE
Mitabilandia is easily reachable from the airports: "Guglielmo Marconi di Bologna", "Luigi Ridolfi Forlì '" and "Federico Fellini Rimini Miramare.
The park is open every day from April 9 to September 14 from 10:00 to 18:00.
IMPORTANT: with the same ticket and if you have the option to stay a night by booking a hotel near Mirabilandia, the day after you have a free entry.