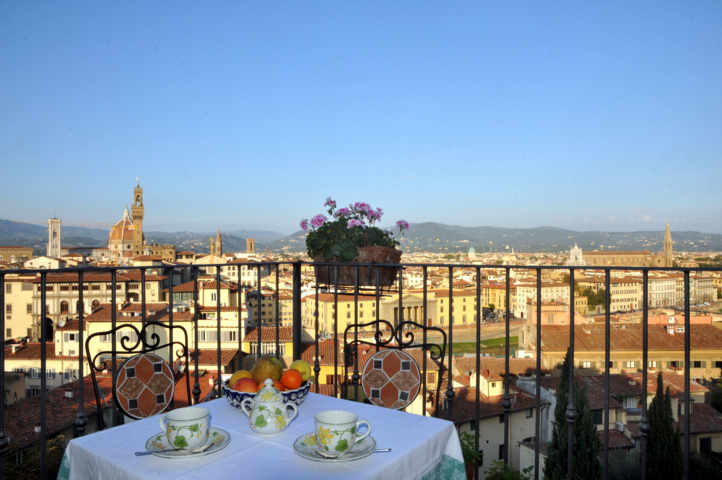 Many people prefer to stay in apartments,  whenever they want to overnight more than 3 nights in the same location. So we asked to our guests why they prefer an apartment rather than a hotel's room.
The majority of them opted for apartment motivating the choice as the best way to get acquainted with the place: this doesn't necessary mean to take care of cooking meals, tiding up, making laundry and cleaning as usually happen in own houses (indeed, often, daily or weekly cleaning service is included on the rent rate or can be asked as extra service and payments of additional fees). Especially in an art city such as Florence, with many attractions, delightful food, where 4/5 days are necessary to live the experience of the city, an apartment within his historical centre is undoubtedly the best accommodation.
For those people who cannot give up on the use of the car to have the chance of a tour in the countryside, we offer a lot of accommodations close to the city centre with box and free parking slots.
Of course even price is playing an important role over the tourist's decision. Therefore a nice looking apartment in the Florence historical city center has rental price starting from 175euro per person/1 week!!
Otherwise if you prefer more furniture as for example a living terrace with a panoramic view we offer accommodations from 250 Euro per person. This is maybe the best web site for quality/price for apartment in Florence: http://www.tuscanyaccommodations.org/uk/Florence_Apartments-7/index.html
Another benefit to take in account is the possibility of "living in your house away from your home".  Most of the householder gives assistance to the guest, since from the first meeting for the check-in, 24/7 by phone or e-mail for any questions or suggestions you may have: restaurants, museums, city sighting, and private chef, which are often arranged as a service under request, with no surcharge…the guest will pay the service directly to the service provider.
Indeed all the accommodations are well finished and continuously maintained, tidy and neat, because owners take care of it as if they lived in them: guests have high rated services available, equivalent and even better than a hotel of the same price level. For example a careful cleaning service, bed sheets and towels, internet Wi-Fi, snack and mini fridge bar, tours brochures, and many other services that can satisfy the most demanding guests. Moreover: private cooking lessons, wine tour, till the unforgettable….tour on aerostat balloon, personal shopper mentor, exclusive dinners under request, hosting service in clubs and Florentine restaurant, haunting truffle, etc… (lezioni di cucina l'hai messo due volte!!).
The feeling for our customers would have been like being part of the city instead of being simple guests. The apartments, instead of a hotel's room, is a unique place which allow the tourists to not conform their own holidays to the ones of anybody else, but they will have instead distinctiveness character.
Finally don't forget  another small advantage: in hotels there are some times restrictions, in apartments you can live as you do in your own house and the privacy is unlimited!!