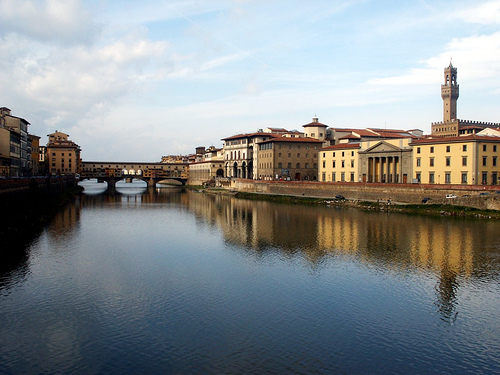 If you're dreaming of a Tuscan vacation without emptying your entire savings account, you can find your way for less than you might imagine. Visiting Florence and the surrounding area while on a budget is simple, especially when you consider that Florence is in Tuscany – a region famous for being beautiful no matter where you stay or explore.

Saving Money on Accommodations in Florence
Staying in the city of Florence, especially in the historic area, is expensive. You can easily save money by simply staying outside of the city. Look into vacation rentals in the surrounding Tuscan countryside. You can rent an apartment for a week and simply take a bus or train into the historic center of the city. The buses and train have a station very near the prime attractions of the city. Staying outside of Florence will give you additional options for exploring the region both inside the city and in the nearby countryside.
Saving Money on Food in Florence
The most popular restaurants with tourists are going to be among the most expensive. Skip these restaurants and walk a few extra blocks away from the crowds. Look for restaurants in more authentic parts of the city, and you'll eat for less while enjoying some of the most delicious food as well.
You can also skip the restaurants all together by visiting the covered market in the city. Walk through the market and collect all sorts of special treats to build a picnic and then settle down in a piazza or by a fountain to enjoy the food.
Saving Money on Attractions in Florence
There are a huge number of churches in Florence and almost all of them are free. Inside the churches you'll find amazing artwork and historical items making them one of the least expensive, yet most impressive parts of the city. Spend time in the churches and then walk the city streets as well to see the sights. Stumbling across fountains and courtyards are among the most special things you can discover in the city, although you can certainly visit major tourist centers as well.
Buy tickets online and do research into the best times to visit certain attractions. You may be able to find a discount when you shop online for advance reservations and you can also find opportunities for discounts by talking to locals who might know a few extra tricks to finding the best opportunities in Florence.