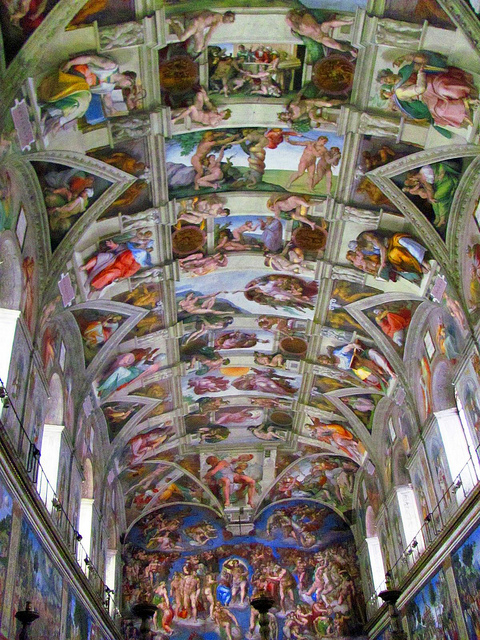 While it may be nearby, the Vatican City is actually a separate entity than the larger city of Rome. Fortunately, the close distance between the Vatican and Rome makes the Pope's most holy residence and excellent opportunity for a day trip from the heart of Rome.
The Holy See, the other name for the Vatican City is the home of the Pope and has been for more than six centuries. Inside the walls of the city, the papal apartments are close by the church of the Pope as well as the museums and St. Peter's Basilica.
Vatican City and Rome
It's easy to make it to the Vatican City since the city-state is actually contained within the boundaries of Rome. The easiest way to enter the holy site is to go through the attractive St. Peter's Square. Once inside the square, you'll be close to all of the major attractions and religious sites of the area. If you're coming from the opposite direction, however, you can enter the Vatican City over the Ponte St. Angelo Bridge. This particular bridge has been used many times over the course of history to aid popes running from danger in the Vatican.
The Museums of the Vatican
The Sistine Chapel may be one of the major attractions inside the Vatican City, but it is the museums of the Vatican that can entertain visitors for hours with fascinating art and artifacts. In fact, visiting the Sistine Chapel is simply the last stop on any of the tours through the Vatican City.
Inside the museums, you'll find more than 3,000 years or art from all over the world, with a special emphasis placed on Italian art, of course. The Hall of Maps is particularly sought after as it contains large murals of the papal lands over the years of church dominance and rule.
Inside the Sistine Chapel, visitors find truly breath-taking art by artists including Michelangelo, Perugino and Botticelli. Designed as the pope's private chapel, the Sistine chapel is a testament to the amazing art of the period and is beautifully preserved today for others to enjoy. Wander out of the smaller Sistine chapel and into the much larger St. Peter's Basilica. One of the largest churches in the world, St. Peter's Basilica is one of the top religious and tourist destinations in the world – with excellent reason as it is truly impressive.