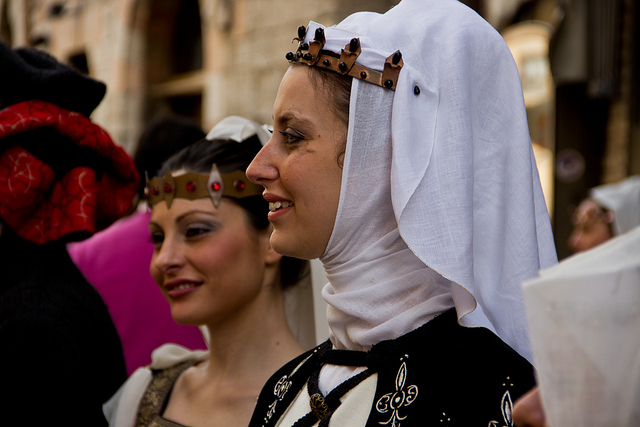 We're in the middle of the fall season already, but Italy is just getting into the swing of the various seasons that take place during the cooler months that follow summer. Most Italians vacation in the weeks of August and return in early September. Once the trips are over for the natives, it's time for tourists to start arriving to enjoy the many festivals held throughout the country.
Fall Truffle Fairs
There are many festivals for the truffles found throughout the countryside. You can find truffles and the festivals that accompany them in the Piedmont town of Alba at the White Truffle Festival as well as other smaller cities in the region. There are other events in Piedmont, Tuscany, Umbria, Le Marche and Emilia Romanga to celebrate both white and black truffles in October and November. As you may imagine, these festivals are centered on delicious, savory meals.
Venice Film Festival
In early September, Venice is home to a major film festival that brings filmmakers and audiences from around the region and the world. While not a culinary festival like so many others in the region, there are still plenty of parties and opportunities for fine dining and fine viewing as well.
Palio di San Rocco
Curious about medieval events in Italy? Experience them first hand in the oldest Palio in Italy. In the month of September, the town of Figline Valdarno, just a short drive southeast of Florence, hosts five days of tournaments in jousting, archery and a very famous, and intense, horse race. Naturally the days include dancing and plenty of delicious foods as well.
Barcolana Regatta
Take yourself to the Mediterranean Sea to enjoy a series of boat parades and races on the water. This particular festival normally takes place on the second weekend in October and is based in Trieste. Between romantic illuminated night parades of the boats and the find seashore dining options, this is quite a weekend getaway.
International Accordion Festival
If you're looking for something a bit more off-beat, you can't go bigger than the annual International Accordion Festival. Concerts and workshops are all held as part of the festival in Castelfidardo, or the City of Accordions, and you can see some of the most impressive accordion players in the world or take a lighter stance and perhaps give the instrument a try before buying your own.