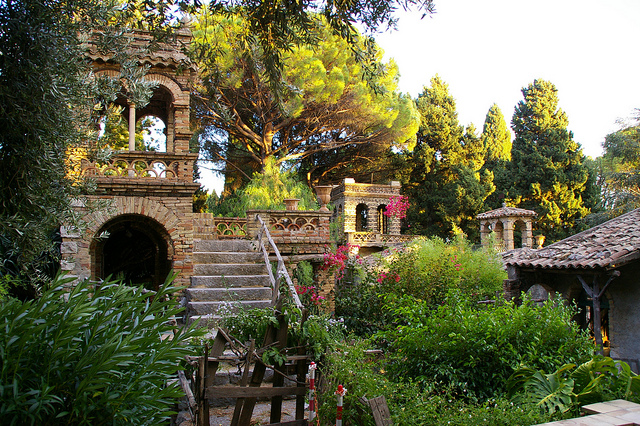 Taormina has been a much sought after destination for centuries – ever since it became an official stopping point on the official Grand Tour of Europe that wealthy teens would travel as they finished their schooling. But even today, Taormina is a sought after destination on the island of Sicily just off the toe of Italy.
The Resort of Taormina
Taormina was the first resort in all of Sicily, and that distinction has marked it favorable for many years. Not only are the accommodations lovely within the resort town, but there are interesting sights and adventures to be had around the city as well.
Just outside the city there are signs of ancient civilizations – both Greek and Roman, in fact. Inside the city, stroll through the streets and see signs of the city's ancient heritage with more Greek and Roman artifacts as well as a medieval courtyard and plenty of modern amenities including shops, taverns and restaurants. A trip though the resort town of Taormina almost always concludes at the beaches that are just outside of town, down the coast from Mt. Etna, the resident volcano.
Visiting Taormina
Thanks to the popularity of the resort as well as its location on the coast, you can expect Taormina to become increasingly more crowded as the summer months lengthen. The warm weather brings big crowds as well as high temperatures. Fortunately, Taormina is positioned to be pleasant year-round and perhaps the best time to visit is in the spring or early fall when the weather is still warm enough for swimming, but the crowds have all but disappeared.
Arriving in the city isn't challenging with flights arriving an hour away regularly and shuttles running into the resort town regularly. It's possible to drive to the island of Sicily as well by taking the ferry from the mainland over to Messina. The drive into the city from that location is not challenging, and the coastal views are truly impressive, making the drive worthwhile.
Taormina is perfect for romantic couples looking for a bit of fun in the sun, but it's also a place for families to enjoy a unique Italian experience. With ancient elements as well as cutting edge shops as well as lodging and food venues in virtually all price ranges, virtually all visitors to southern Italy can enjoy a weekend or a full week's stay in this pretty resort – just as others have been doing for hundreds of years.