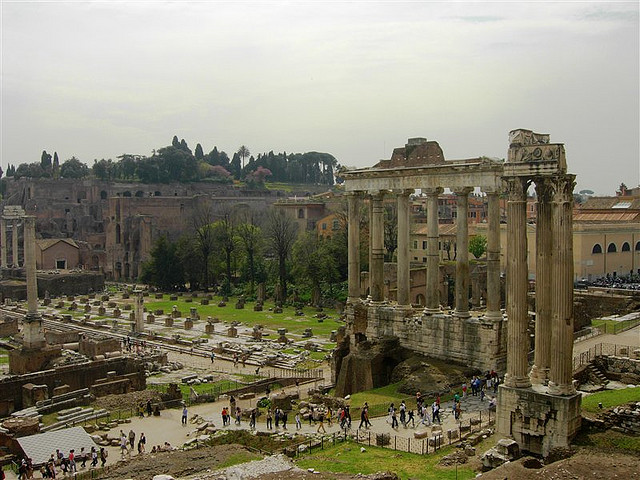 The first time you travel to Italy will be an experience to remember. The trip itself will be long, simply because traveling from the United States to Italy is a long flight, but once you arrive, you'll be ready to make lasting memories as you see some of the world's most impressive sights.
Rome
The most popular city for a trip to Italy, Rome has much of what the first-time tourist is seeking. Inside Rome you'll find the Coliseum as well as the ancient ruins of the Roman Forum as well as shops and the full range of experiences that are decidedly Italian – food, shopping, small taxis and the rich language and culture. It's easy to spend a week in the city of Rome, but tear yourself away after a few days to discover the wonders of other cities as well.
Venice
Many of the dreams first-time travelers dream seem to happen in Venice. Venice is a rich treasure trove of experiences, and those visiting the country should find a way to spend at least one night in Milan. Arrive in the morning and be thrilled to be a tourist. Ride a gondola, visit every church and museum. Then slow your pace down in the evenings and take a tour of this romantic city before you settle on a restaurant with a good bottle of Italian wine.
Florence
The final stop for many on their first trip through Italy is Florence. Nestled in Tuscany, Florence is a city of multiple flavors and experiences. Drive into the city so that you can experience the countryside on your way in. If you feel compelled to stop by a winery or vineyard for the experience on your travels, do so – it's a once-in-a-lifetime sort of stop in many cases. Then, continue your journey though the city itself. This is the place to buy jewelry and fine leather items as well as other trinkets and specialty items you'd enjoy back home.
While many first-time visitors like to go off the beaten path while the experience the Italian way of life, many others seek out the comfort and familiarity of the big cities. It just makes sense to see the biggest sites first, so that you can then spend your second, third and all remaining trips to Italy truly seeking up the culture and revisiting your favorite locations with the practiced eye of a seasoned traveler.