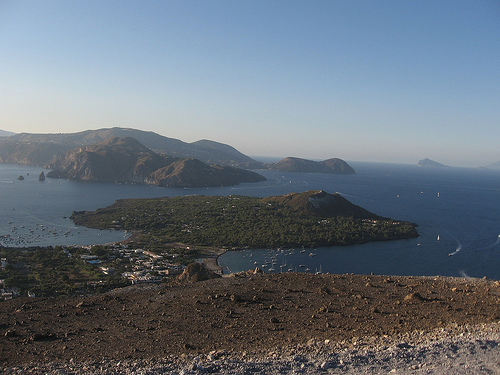 The Aeolian Islands are 7 islands in the Tyrrhenian Sea, located above Sicily and called on "The Aeolian Archipelago".
This is a single large volcanic complex of about 200 km in length extending below the sea level.
These islands have been created thanks to their volcanic nature. The eruptions made ​​the islands emerged about 2 million years ago. Some of these ancient volcanoes are completely off, as the islands of Filicudi, Alicudi and Salina.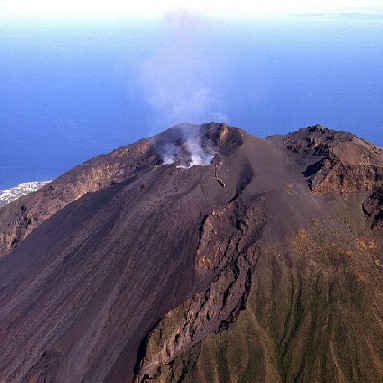 In other islands, as Lipari and Panarea, all that remains are thermal springs still bearing witness to the island's previous nature. Only Vulcano and Stromboli are still active.
Stromboli in particular has been active without interruption for about two thousand years. It erupts about every 20 minutes and you can see its glow from afar.
Even just looking at Stromboli is a charming and fascinating scene. The island is an imposing black cone rising from the sea.
The coasts of Stromboli are rocky and have wonderful gorges and caves both above and below sea level. Viewing its eruptions at night is impressive, with its flames rising towards the sky and illuminating the darkness.
Nowadays a few people live on the island, about 400. These coexist with the living presence of the volcano. Their life is characterized by insecurity and a predominant, but collaborative nature as it offers them the opportunity to exploit this natural element to enhance the tourism industry.
What to do in Stromboli?
First of all, go around the island, so to visit its shores and its 2 main beaches: the beach of Scari, made of pebbles and the beach Ficogrande, made of fine black sand.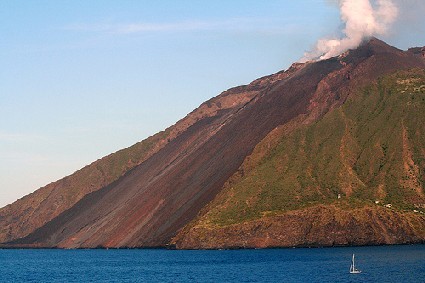 During the tour you will see the rock of the Strombolicchio. This rock is much older than the islands and seems to date back about 360,000 years ago. The rock is now a solar-powered lighthouse.
After a while there is the Ginostra. This tiny village, which has the smallest port in the world (Porto Pertuso), is accessible only by boat. Here about 50 people live. They move on foot and use mules as the only means of transport.
Ginostra is very close to the Sciara del Fuoco and that's why the inhabitants are evacuated when the eruption of the volcano is more powerful than normal.
Finally you just have to watch the spectacle of the Sciara del Fuoco. This is a sort of basin where the fiery lava of the volcano flows. This show is awesome especially at night, when the river of fire draws a bright orange strip in a completely black landscape.
Photos by: min85r, Goldenpixel, ascarda, nameys11, saracastel80 and Sossio.