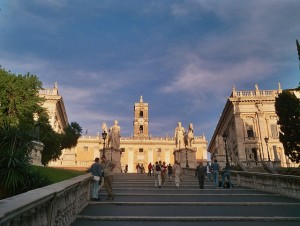 Looking for the best of the best? Italy is home to thousands of museums, and they are generally considered to be the best in the world. So which are the best museums Rome has to offer – they must be some of the most amazing in the world.
Museo Capitolino
The Capitoline Museum is just that – the home of many of the most important pieces of art in the world. Located at the Piazza del Campidoglio, which was laid out by Michelangelo, you'll find endless treasures held inside this museum. Just a few of the offerings you can expect to find including the Capitoline Venus and Marcus Aurelius on horseback. The Dying Gaul is located in this museum as well. If this isn't enough amazing art to satisfy you, there is even more to view in the Palace of the Conservatori nearby.
Galleria Borghese
A small museum that reopened just a few years ago, the Galleria Borghese is housed in a palace that dates back to 1613. When you're finished admiring the architecture, you can start to admire the huge number of masterpieces that are housed here including baroque sculpture and paintings by Raphael and Caravaggio.
Palazzo Altemps
Just one branch of the impressive Museo Nationale Romano, the Palazzo Altemps is home to some of the most impressive Roman art gathered in one place. Sculpture is the main course and you'll find the Ludovisi Collection as well as many other forms of Greek and Roman artifacts. Many of these artifacts are considered the standard of classical sculpture still today.
National Etruscan Museum
Before there was a Roman empire, there was an Etruscan civilization that is barely documented. The Etruscans did leave behind a tremendous legacy of items including bronze and marble sculpture, jewelry, mythical heroes and even death items including sarcophagi. These items are all housed in a former papal residence that dates back to the early 1500's.
Vatican Museums
If you're looking for order and detailed catalogs, the Vatican museums will frustrate you endlessly. These museums are a collection of items generated by generations of popes over the centuries. What started as a personal collection has blossomed into gallery after gallery spread across multiple buildings in the Vatican. The Sistine chapel is just the start of the collection that including seemingly random groupings of sculptures from Greece and Rome as well as paintings by Raphael and other European masters.