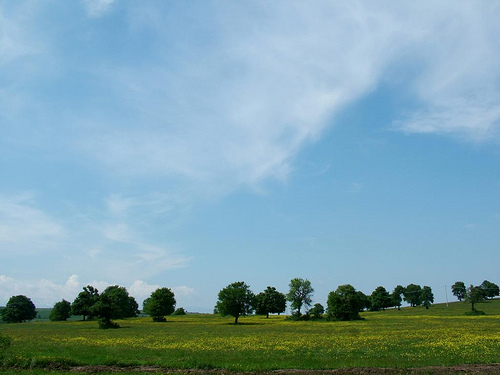 Almost the least habituated region of Italy, Molise is home to a rural, southern Italian lifestyle and is utterly charming to visit. It's not on the beaten path for most tourists and even other Italians because it's so remote, but it's the best place in all of Italy to see the easy pace of life that these mountain people have been enjoying for centuries.
Rural Italy in Molise
There isn't much in the way of sophistication in Molise, but there is a great deal of natural beauty and charm. The robust red wines and ricotta-filled raviolis will give you the energy you need to explore the wild coastlines and the sandy beaches of the Adriatic. There are many ancient Roman sites, churches and castles in the region as well. It's been said there are as many castles as sheep in Molise, and this might be true – there are certainly a lot of both dotting the countryside.
Molise can be considered frontier country in Italy to an extent. The nature preserves hold wolves, polecats and golden eagles, all creatures that have called this area home for millennia. The region is densely forested and filled with these nature reserves and a slightly wilder side of Italy to explore.
Hidden Molise
Of all the regions of Italy, Molise has been the slowest to push its natural elements in regard to tourism. This is primarily due to the waves of emigration as Italians leave this region of Italy to move on. As they leave, other groups including the Albanians, Slavs and gypsies have moved in to establish settlements. Molise is under populated and is overshadowed by its more well-known neighbors. However, traveling to Molise is its own reward with a giant, empty, unspoiled countryside to explore and enjoy.
If you're not up to exploring the hills and mountains of the region, the 35 kilometers of pristine beaches along the Adriatic coastline are more than enough to keep you busy. The sandy beaches are beautiful and very affordable, even in the peak summer tourist months. Termoli and the A14 motorway are the best ways to get started enjoying this water along the coast. The city of Termoli is a walled town with a castle and cathedral to boast. The water is the heart of the town, however, including an evening passeggiata where posing and flirting are encouraged and expected as dusk settles over the quiet town.