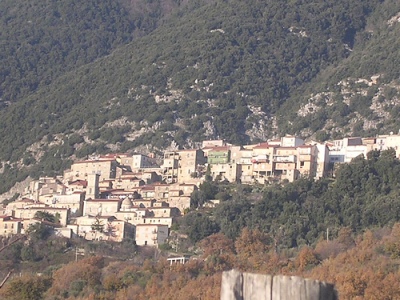 Monteforte Cilento is situated in the province of Salerno and it is 66 kilometers far from the city of Salerno. It has 625 inhabitants and lies 600 meters above sea level.
Located at the foot of Mount Chianiello, Monteforte Cilento (from "Mons Fortis", which means "fortified hill") dominates the high valley of the Alento, which looks out among rugged cliffs, pastures and chestnut and oak forests, offering superb views of a uncontaminated nature.
This ancient place is enchanted and the clearest sign of time passing is indeed the disappearance, in the last century, of the country's most significant architectural element: the castle.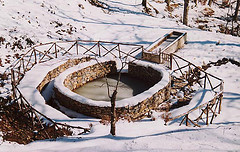 Very interesting areas from the natural point of view are located along the beautiful scenic route coming form Trentinara. Among these, the mountain forest Chianiello, rich in oaks, turkey oaks and Mediterranean scrub.
The peak of the mountain is reached via a pleasant trail. Ideal for picnics in the mountains are the great chestnut wood and the natural arch located in area Cavallazzi and, on the road to Roccadaspide, the forest Valdicioffo rich in maples and oaks, with its large picnic area and a fresh and clear spring.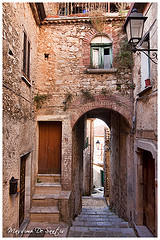 The wood Farneta and the area of Difesa Donnabella are a true paradise for wildlife, housing wild boars, foxes, badgers and hawks.
The village of Monteforte Cilento was probably already settled in Roman times(eighth century BC.) and it was considered strategic by the Romans after they conquered it in 273 BC, to the point that it became a fortress guarding the many areas of this territory.
So it is a village rich in historical monuments telling the story of an interesting and distant past.
The historical center is accessible through Piazzetta Roma (little square Rome), overlooking the valley of the Alento, with the roofs of the old town that make a lovely tiled walkway at the foot of the observer.
At the center of the square, a memorial is a copy of the Nike of Samothrace. Very nice to see there are the picturesque Via Cavuti, Gorga Palace, the majestic Baronial Palace and Capozzoli Palace.
The church of S. Mary of the Assumption, restored in the eighteenth century, with its hidden baptistery and the bell tower with three floors, is also very beautiful.
In the square there is the church of S. Peter (XVII sec.), built with stones of the castle.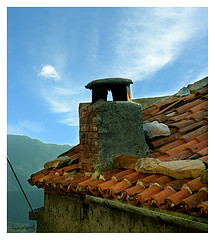 The small town of Monteforte is essentially devoted to agriculture and its typical products are the "White Figs of Cilento" DOP, the Cilentani DOC wines and the "Marrone of Roccadaspide".
Among the celebrations of the city, the most important event is the traditional feast of St. Donato, Patron of the country. Also noteworthy are the fairs  of S. Dominic and S. Peter. In the first fortnight of August there is the festival of kid.
Also very important it is the annual photographic exhibition on the life and deeds of the brothers Capozzoli and the charming living Nativity.
Photos from albums of: Francesco53, Robybike, Le halo, Cilento.