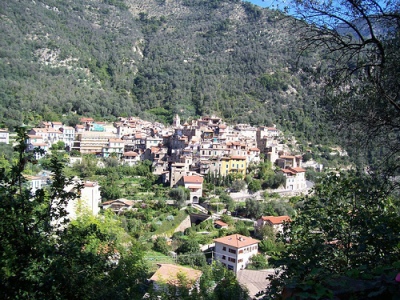 Airole is located in the province of Imperia and it is 61 kilometers far from the city of Imperia in Liguria.
It lies on the Ligurian mountains and it is a small jewel nestled between the mountains, famous for its medieval aspect, the amazing views, its bread, its honey and its good food.
It is the first village encountered up the Roia valley, built on a hill overlooking a bend of the river, at the crossroads of ancient roads mule. It retains the typical medieval village compactness.
The parish church was rebuilt in Baroque style, in a superb panoramic position, the sanctuary of Our Lady of Grace is the starting point for hiking on Mount Abella.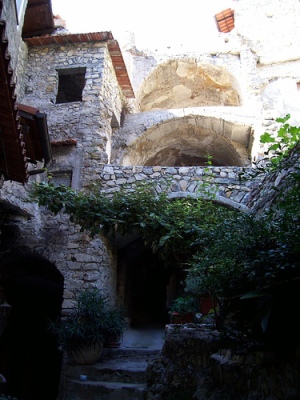 To reach the village just cross the river on a bridge that sits alongside the modern century, in an area once rich in oil mills. The hills are still covered with olive groves that give an excellent extra virgin olive oil.
Glory to Airolo is precisely the bread, rustic bread of the mountains, which arises from a historical tradition. In the past, the bread was baked in communal ovens and lasted many days, soft and tasty.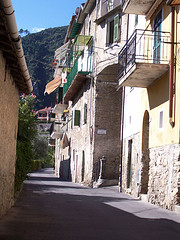 To enjoy both the local bread and the good food in this area, visitors can take a break in the centre of Airole and eat at the restaurant "U Veciu Defisiu," which serves tasty traditional dishes.
Another local specialty is honey, processed and sold in this small town.
Other important stops in this area are:
the farm holidays A Trincea, offering river rafting and trekking along Rio Bendola, Rio Oudin and Torrente Barbaira;
the Trattoria Bianca, which serves typical cuisine;
the Osteria Pousa serving Catalan and Ligurian specialties.
Photos from the Albums of: ewheeling, Gino Ginelli.