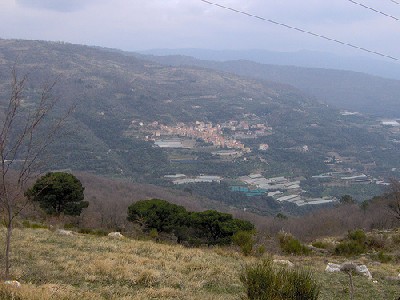 If you are on vacation along the coast of Liguria. What can you do? You can find some relief in the shadowy valleys of San Lorenzo and of Prino.
From Porto Maurizio and San Lorenzo al Mare you can reach these valleys, named "valleys of the olive ", for the overwhelming presence of trees that give the landscape a particular aspect.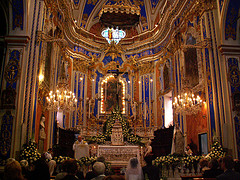 All villages that are located in the valleys of San Lorenzo and Prino are characterized by rural ambiance and timeless atmosphere, where the narrow streets and alleys follow one another and intersect on slopes of varying inclination to create jewels of ancient lifestyle.
Among the villages that deserve to be visited on short interesting and relaxing trips there are:
Pietrabruna: it is located 10 kilometres far from the coast and 400 meters above sea level.
The village is named after the colour of the stone on which houses are built.
The village is anyway full of the colours on facades of houses and religious buildings.
In the nearby village of Torre Paponi it is setting up an interesting ethnographic museum.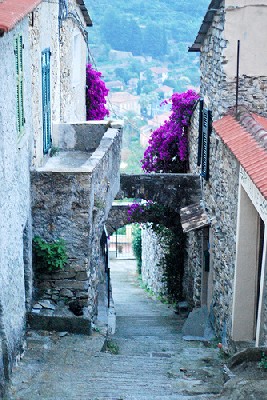 Civezza: it is 3 kilometres far from the coast and 230 meters above sea level.
This is an elegant and colourful village bordered on the side of the sea by the baroque church of San Marco and the Oratory of St. John the Baptist and bounded on the side of the mountain by the Swiss Tower.
They say that the founders of Civezza were Venetians and this also explains the devotion to St. Mark, otherwise rare in Liguria.
Today, its inhabitants are no longer Venetians, but foreigners, especially Germans.
Dolcedo: it is 7 kilometers from the coast and 75 meters above sea level.
Dolcedo is the oldest and most populous village of the Valley of Prino. It is divided into 8 boroughs and surrounded by woods and olive groves.
The village has medieval origins, and offers the opportunity to enjoy pleasant walks through the ancient boroughs, along the river, on bridges and in the town forest.
Vasia: it is located 11 kilometres far from the coast and 385 meters above sea level.

The municipality of Vasia consists of many villages, which are an important agricultural centre today as in antiquity.
The most important village is Prelà Castello, dominated by the imposing ruins of the castle of Petralia.
The landscape is dominated by churches of various ages with high towers. Among these, the Shrine of Our Lady of the Guard offers a memorable view.
Photos from the albums of: it1315922, funadium, apolaine and Paolo C..
Hotels in Liguria.