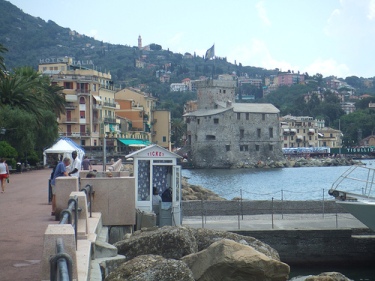 Rapallo is a town of 30,425 inhabitants in the Italian province of Genoa in Liguria. Its urban area extends over its entire Gulf and is the tenth of the region with 43,000 residents.
Rapallo is located in the western Gulf of Tigullio, set in the bay that bears his name. It is one of the most famous summer resort in the region.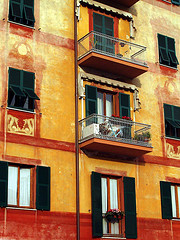 The origins of the village are very old and its foundation dates back to prehistoric times.
The economy of Rapallo is primarily linked to summer tourism.
This small town has a picturesque historical centre with its colourful streets, which are worth visiting for their beauty and the atmosphere once can catch walking through the streets.
Rapallo's most important monuments are:
– the Castello sul Mare, a symbol of the town, which was built in the sixteenth century on a cliff overlooking the sea;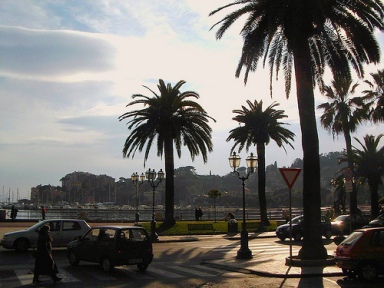 – its medieval towers, including the Civic Tower, erected in the fifteenth century and recently restored;
the Porta delle Saline, the only remains of the five that gave access to the historical centre of the town;
the Ponte d'Annibale, built in Roman times, which is one of the most popular of Rapallo.
There are also several religious monuments including:
the Church of St. Francis of Assisi and the Marian shrine in Montallegro reachable in ten minutes thanks to the cable car. From there it is possible to admire a beautiful panorama;
the ancient Basilica of Saints Gervasio and Protasio preserving valuable works of art.
Among the many museums:
the Museum of Attilio and Cleofe Gaffoglio located in the former convent of Clarisse in which they are exposed numerous collections in gold, porcelain and ivory;
the Lace Museum, housed in the halls of the beautiful Villa Tigullio, in which they are exposed more than 1,400 laces made between the sixteenth and the twentieth century.
Rapallo is a bright and colourful jewel, offering relax, art and history.