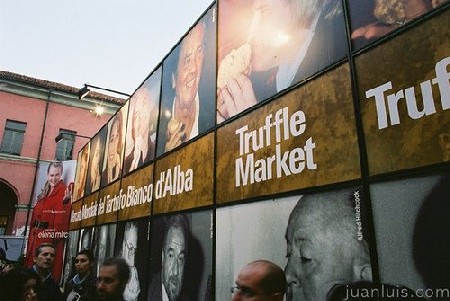 Truffle is one of the highest expressions of Italian cuisine. Fragrant, heady, involving, for many people even aphrodisiac, the Tartufo Bianco d'Alba (White Truffle) gives a touch of nobility to any dish.
Its use is now universal. A few grams are enough for a portion, they are enough to arouse emotions.
It must be eaten raw, on neutral food, so as to enhance the intense and overwhelming scent.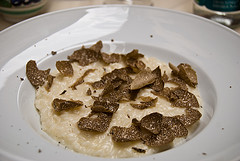 Raw meat, fried egg and rice are examples of how surprising the scent of truffle can be.
The slices should be small leaves, thick few tenths of a millimetre. For the truffle, scent is everything and this is expressed with greater force if the area exposed is wider. The volatile molecules are so free. It is even better if it comes accompanied to a hot dish.
Where to go to buy it?
The most interesting source of supply are truffle fairs, events filling the calendar for all the towns of the truffle area and attracting each year thousands of visitors. From early October until the end of November, there are splendid examples of truffles elegantly arranged on colourful stalls run by trifolau (people whose job consists in the search of truffle) in person or by dealers.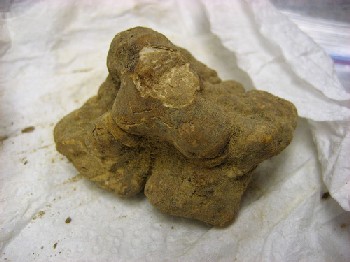 On these occasions clients are really spoiled for choice and they might even be astonished by some of them thanks to their unique weight and size.
The truffle market in Alba is the most famous. Alba is a city of Piedmont, located in the Province of Cuneo. With a population of about 35,600 residents is the second largest town in the province by population after the capital Cuneo. The urban area has more than 70,000 inhabitants. Alba is the capital of Langhe and the symbol of white truffle.
The truffle market in Alba is also famous because it proposes an interesting initiative: all the truffle on sale are controlled by a committee of specialized judges and those who do not pass the selection are removed from the market.
Experta are available throughout the opening hours of the market for inspections and clarifications, so to ensure the greatest possible consumer protection.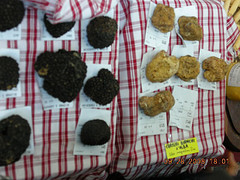 This year, the TRUFFLE MARKET will be held from October 3rd to November 10th.
This event is the world market of the truffle and the heart of the exhibition dedicated to the Tuber white Alba, typical of this area. Another security measure is an order of the mayor of Alba, which prohibits the sale outside the fair grounds.
Location and Opening Hours 
Cortile della Maddalena – Via Vittorio Emanuele, Alba (Cuneo)
from October 3rd to November 10th ,2009
From 9.00 to 20.00.
For accommodation, click here.