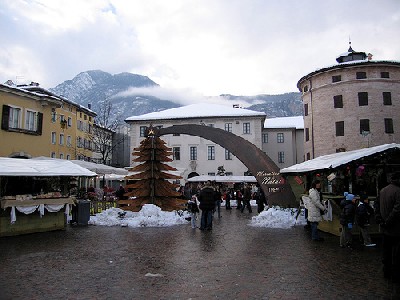 The enchanting atmosphere of one of the most famous and popular markets in the Alps.
This peculiar market was founded 17 years ago and since then has enjoyed steady growth and put the city of Trento in the middle of the routes of holidaymakers looking for the taste of Christmas.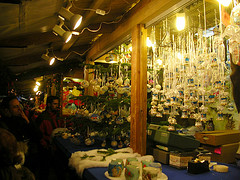 In 2008 it had 530,000 visitors and more than 20,000 gift packages wrapped in 30 days, with 70 exhibitors, with over 100 buses every weekend in December, with 10,000 glasses of mulled wine served in a single day.
Trent is a typical central European town, meeting point of Italian and German cultures.
Each year there is the return under the ancient walls of Piazza Fiera of wooden houses with candy, special crafts, gifts and especially the Christmas spirit that animates every Christkindlmarkt between the Alps in a tradition of the German world that Trent, a city between two worlds, preserves and repeats.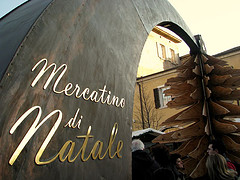 The Christmas Market in Trento is an unmissable appointment, more and more popular and admired, so much so that now consistently exceeds the 500 thousand visitors.
Wandering among the colourful houses it is possible to find the classic Christmas decorations for the tree and the house, angels, nativity scenes, candles, sculptures, flower arrangements, cakes and the inevitable lot of specialty of food and wine.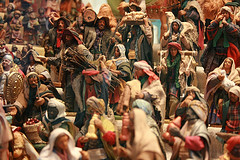 Visitors can spend hours going from one place to another, being amazed by the variety of items proposed and up drinking a glass of mulled-wine and eating a bag of roasted chestnuts.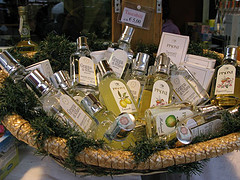 2009 Market Dates and times:
Piazza Fiera, Trento
From November 21 to December 24
Hours:
from 21 November to 23 December -> Every day from 10.00 to 19.30
December 24 – from 10.00 to 17.00
Where to stay.