Although the ritual of candy has not taken hold in Italy as in America, wherever there is a proliferation of monsters behaving more or less as they always do at carnival, but with permission to have the excuse to overeat sweets which now can be bought in chain stores.
For children, Saturday, October 31, the Museum of Zoology organizes ZooHalloween. A challenge to learn about the amazing creatures of Halloween and find out curiosity, habits and behaviour of these bewitched animals. It is for children from 5 to 7 years old, in the afternoon at 16.30.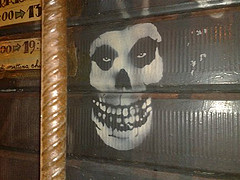 An exciting adventure called "Night at the Museum" is waiting older boys aged 9 to 12. It includes torches, and animal skeletons,  a surviving adventure with obstacles and pitfalls and "escape" to the enigmatic characters encountered along the dark path.
In both cases, the phone reservation is required.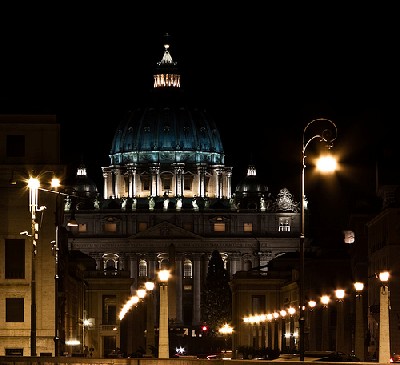 Halloween is approaching, but people looking for the right atmosphere to celebrate the day and the evening has no need to move away from Rome because there are a lot of unusual, mysterious, curious, quaint, bizarre, beautiful and gothic enough places to choose from.
For the more macabre there are the cemeteries, as the Monumentale Verano, dungeons, catacombs, crypts and mausoleums, churches  as Santa Maria dell'Orazione e Morte or  the "Piccolo Duomo di Milano", the Gothic Church of the Sacro Cuore del Suffragio along the river Tiber, with attached the " Museum of the souls in Purgatory ".
People can get lost going after the ghosts of Rome, in the "castellaccio dei fantasmi" of Villa Brasini, or in Via dei Cessati Spiriti where apparently it is better to avoid the Locanda degli Spiriti Allegri (Inn of Blithe Spirit).
Peolple can be inspired by the legends that lurk in every stone in Rome, as in the colonnade of St. Peter in St. Maria in Trastevere, or vibrate in front of the most gruesome events or in front of the dance (macabre) carved on many graves, masterpieces by painters such as Caravaggio ( "Judith and Holofernes"), or breath the mysterious atmosphere of the Devil's Chair in Piazza Elio Callisto della Porta.
People can admire the mountain of heads of dolls on display in the window of Dolls Hospital in Via di Ripetta, or take a leap into the shop of horrors of "Profondo Rosso" founded by Dario Argento, in Via dei Gracchi.
There is so much to do that you'll be spoiled by choice.
Where to stay in Rome.