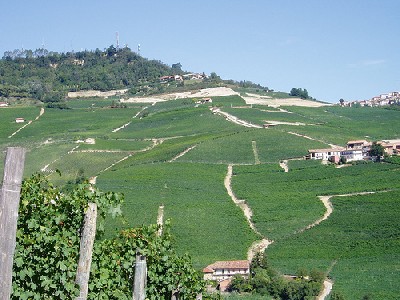 Le Langhe is a historic region of Piedmont and is located between the provinces of Cuneo and Savona. Le Langhe consist of hills with sharp ridges, marked by deep valleys and carved by streams.
The average height is 550 meters, and reaches 950 in Mombarcaro, with variety of crops for the different conformation of the ground.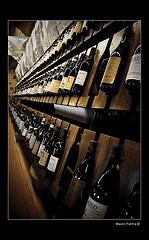 The Langhe are famous for their high quality products: Langa Barolo, Barbaresco, of Asti, of hazelnuts, woods and pasture, but each valley has its own customs, traditions and different dialects.
The landscape is characterized by alternation of hills and valleys, by different horizons adorned with towers and castles, by the serenity of a silence interrupted only by the bleating of the sheep and the muffled sounds of farm tools.
Every little town has at least a small castle. As the towers of Alba (172 m), the major town of Le Langhe, where the annual Fiera Nazionale del Tartufo and the Palio of the Donkeys take place.
From Alba the road continues to Roddi (284 m), the ancient Roman Castrum Rhaudium, overlooking the hills of Le Langhe on one side and those of the Roero on the other. Also here there is a castle, peeking above the rooftops of the village with its high walls and mighty.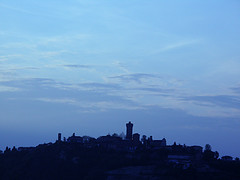 La Morra (513 m) is one of the most panoramic villages of the Lower Langa, offering a beautiful medieval historical centre.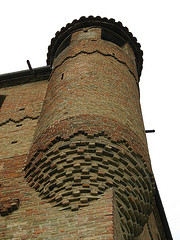 From La Morra, the road goes up and down the hills up to Barolo (415 m), dominated by the boxy shape of the castle Falletti. This is the area of vineyards that give life to the great red wines of Piedmont.
After Barolo continue until Monforte (480 m). The town seems to tighten around the hill, the houses are crowded almost to shelter from the cold. Walking through the streets visitors can admire the pretty houses until reaching the top of the hill, with its square of the ancient church.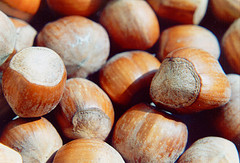 Descend from Monforte to Dogliani (295 m), where Luigi Einaudi was born, well known for a popular sweet.
It is always going through the vineyards along the hills that visitors can reach Serralunga d'Alba (414 m), another characteristic village perched atop a hill and one of the few intact spools of Langhe. This is also a wine centre of the most renowned.
After few kilometres there is Castiglione Falletto (350 m), another beautiful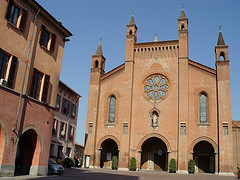 example of ancient village built around a medieval castle with cylindrical towers and a big massive central tower. From here it is possible to admire one of the most evocative of the Lower Langa.
Among these hills, there are the winding paths of Barolo and Barbaresco, that visitors can follow on foot, cycling or riding.
Where to sleep and eat in Piedmont.