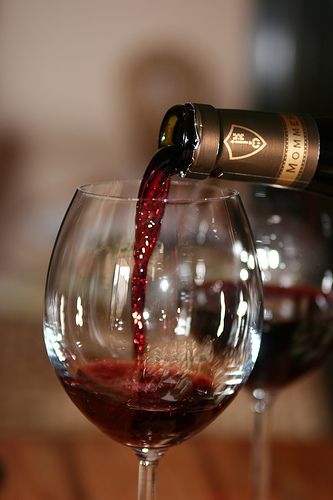 Italy might be home to dazzling countryside, but much of the landscape of Italy is manmade. Rugged hills and soaring blue skies frame the most impressive of all Italy's landmarks – its rows of grape vines, marching off into the distance. Vineyards are easily one of the most impressive places to visit in Italy as they represent the true essence of life for many of Italy's residents. Don't forget that many of Italy's vineyards are also home to artifacts as dazzling as any you'd find in Rome. No matter which wineries you choose to visit, the best time to plan a trip is the Cantine Aperte weekend in the end of May when there are many special events planned. If you're not able to travel during this time, plan to call in advance to arrange a tour.
Ceretto Aziende Vitivinicole, Alba, Piedmont
Three generations of the Ceretto family has been making wine from the 140 hectares of family estate. The estate spans four villages in the Piedmont and makes some of the most impressive wines in the area. Among these you'll find the young, easy Nebbiolo d'Alba, a slightly spicy and rich Barbaresco and the deep, earthy, complex Barolo. The vineyards are perfect rolling over hills and cemented by the farmhouses you'd be expecting. Be on the lookout for some decidedly contemporary aspects of this winery as well.
Villa Vignamaggio, Greve in Chianti, Tuscany
An impressive 14th century villa outside Greve in Chianti, Vignamaggio was built in the late Middle Ages. The model for Da Vinci's Mona Lisa is thought to be a descendent of the family during the time of the Renaissance. The estate has been making exceptional wines for over six hundred years and today grape vines cover 52 hectares of the villa. Vignamaggio produces mostly Chianti Classico and Chianti Classico Riserva and Vinsanto.  One of the Riservas is aptly named Mona Lisa's Castle, or Castello di Monna Lisa. When visiting the villa, be sure to walk through the lovely formal Italian gardens on site.
Planeta's Cantina dell'Ulmo, Sambuca di Sicilia, Sicily
In the last ten years, Sicily has become a success in wines with Planea leading the way. The family almost developed the current desire for the rich Nero D'Avola grapes that grow on the island. The Planet family has lived next to ancient ruins on the island since the 17th century, but in 1995, three young members of the family created the modern legacy. Today the family has five wineries, with the original – the Cantina di Ulmo – a lovely spot to visit near the original family home.