The Aquarium of Genoa is the largest aquarium in Italy and the second in Europe after the one in Valencia, Spain.
Located in Ponte Spinola, in the sixteenth-century old port of Genoa, it is reachable from the railway station Genova Principe, from the underground station "San Giorgio" and from the motorway exit Genova Ovest.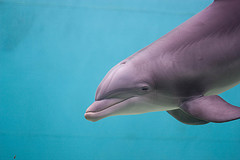 It was inaugurated in 1992 during the Colombiadi, (the Expo celebrating the 500th anniversary of the discovery of America), and later was extended several times. At the time of his inauguration was the second largest aquarium in the world.
The tour lasts about 2 hours and 30 minutes and it goes through a total area of 9700 square meters. The original body (39 tanks) provides a path in the midst of tanks housing fish and many reptiles, and reconstruct the natural environments from the single species with obvious educational purposes.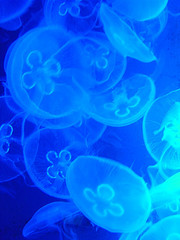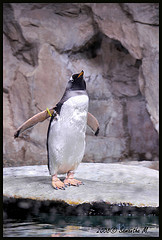 Of particular value are the three large basins that host respectively dolphins, sharks and, third, seals and turtles in addition to countless other species of fish.
The expansion of the aquarium is done by exploiting the spaces of the hull of a ship (called Nave Italy), which hosts a large number of open tanks.
In many of them the visitor can immerse their hands and touch the fish directly. There are marine species but also animals of rainforests and fresh water.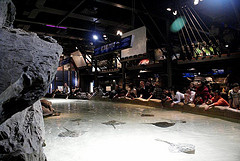 The aquarium is really beautiful and suitable for children and adults.
 
The Aquarium is open 365 days a year and opening times vary in the different days of the week. Anyway the aquarium is always open from 9:30 to 19:30.
Visitors can book tickets online (http://www.acquariodigenova.it) for one or more of the various parts. Booking online enables visitors not to queue.
For accommodation in Genoa, click here.