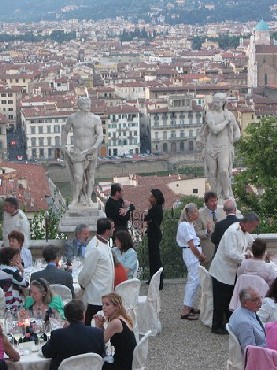 Italians are not very good in rules and none of them cannot be broken for good reasons …. but the food situation is opposite! When it comes to food the Italians do not joke.
The following rules are intended to correct the most frequent mistakes that foreigners make in Italian restaurants:
Breakfast:
Even McDonald's in Italy serves cappuccino for breakfast. Forget then eggs and bacon or sausages, except maybe for breakfast in an international hotel. Cappuccino and croissants or biscuits, that's all! Even tea is a bit innovative.
Lunch and dinner:
Order of courses:
• Starter
• First course (pasta, rice or soup)
• second course (meat / fish / eggs) accompanied by a side sish (vegetables, salad, potatoes, beans …)
• Cheese and salami (not always)
• Fruit
• Cakes and coffee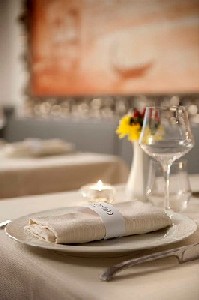 • Ammazzacaffe (Grappa or Amaro)
 
Main Rules:
1. Spreading butter on bread is not used.
2. Bread seasoned with olive oil or other sauces will not be served as appetizers.
3. Eating bread with pasta is definitely forbidden. This is one of the main rules.
4. It is possible to drink only natural mineral water and wine, while having lunch or dinner. Other beverages, including beer, are left to pizza.
5. In Italy the main meal is traditionally multi-course. Do you think that Italians eat too much? Well, it is not true! The portions are measured and provide the opportunity to have all the elements necessary for a healthy diet based on variety and completeness.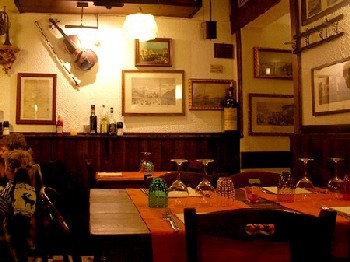 6. Traditionally, cheese is not added to fish dishes.
7. Coffee can be drunk with fruit or dessert, but never during the first or second course. Usually, however, coffee closes the meal. It can be followed only by a liqueur.
8. Cappuccino (coffee with milk) is relegated to the first or second breakfast, that means within 11.30. At most it is possible to drink a "macchiato" coffee at the end of the meal.
9. Cinnamon does not go on the cappuccino, but you can put cocoa.
10. If you eat at someone's house, the landlord expects the host to finish the food in his plate, unless it declares an exceptionally good reason not to finish it. But be careful if you end up too quickly the dish can be filled again!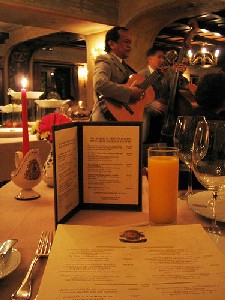 11. Salad: Italians do not eat salads as appetizer. They also use olive oil, vinegar and salt to season the salad, so do not expect any other condiment.
12. Wine: Traditionally, white wine goes with fish, red wine goes mostly with meat. The white wine is served cold, red wine (except sparkling wine red) at room temperature.
When Italians go to a restaurant they eat a lot. The Italian cuisine is so rich in recipes that in any Italian restaurant there is always a dish that has never been eaten before.
This is perhaps the reason why in Italy there are many Italian restaurants full of Italians, really enjoying their meal!
Why don't' you to join them?!
For more information, please click here.