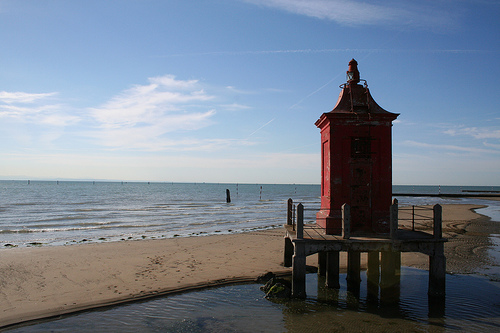 Lignano is located in Veneto between Venice and Trieste, two of the most important cities in this region.
It is a famous seaside resort with its 8 km of fine beach, blue sea with crystal clear water and pine trees offering coolness and the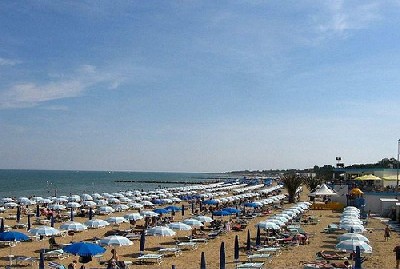 opportunity for relaxing walks. Here we also find the mouth of the Tagliamento river that houses one of the most beautiful beaches in the area.
Ernest Hemingway, who spent some time here after the war, apponted Lignano as "The Florida of Italy" because of the opportunity to come in contact with a marine environment thanks to its of natural features.
The quality of the services is excellent and many blue flags wave on the beaches.
It is a resort for everyone, from young people to families with children. Attractions and entertainment are really a lot: playgrounds, discos, music bars, cycling, horse riding and golf club, the spa, sports facilities and, of course, hotels, restaurants and places for outdoor concerts.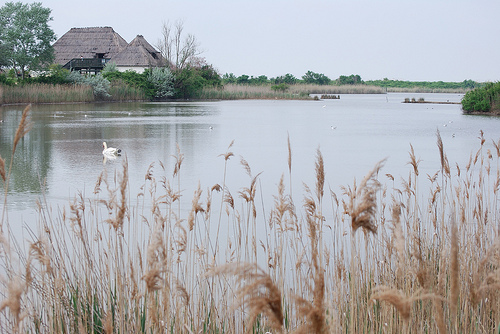 Around Lignano there are also villages, rich little gems of architecture and art, as Palazzolo, Precenico and Latisana. Visitors can also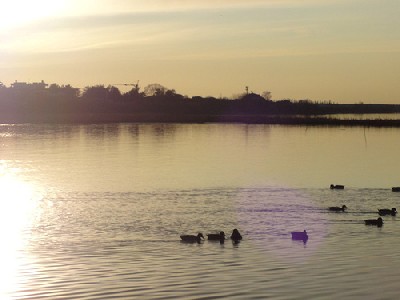 enjoy the cuisine of Friuli in the typical restaurants of these areas
The Marano lagoon is also very interesting. It is possible to visit it with a flat-bottomed boat (in Italian "batana"). Marano is an ancient fishing village that still retains the look and flavor of the past. The fishermen still speak the Venetian dialect!
The two natural reserves: the Foci della Stella and the Valle Canal Novo are a real natural paradise, populated by rare animals, including marsh hawks and herons. These reserves are much appreciated by those who enjoy birdwatching.
But Lignano is not only a summer destination. Indeed the walks in this area are more valuable and relaxing avoiding summer time and the crowding and noise of the bathers.
In winter the citiy looks totally different: roads are almost deserted, shops are closed and beaches become long and pristine golden sandbars. And in some days the mist creates a surreal atmosphere.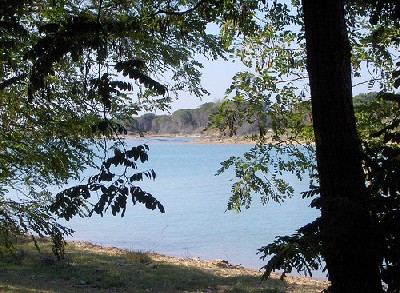 The Bora, the cold and strong winter wind, bully blows and changes the landscape features by offering, once calmed down, spaces for walking, corners for readings, and why not? Meditating.
To warm up? A walk in the natural reserves along the river Tagliamento is just what you need! Quiet, peace, beauty and healthy life!
Photos by lignanoweb, 3Bmeteo, trota fario 2005, Carmelo61, franco nadalin, and Riccardo Riccamboni.