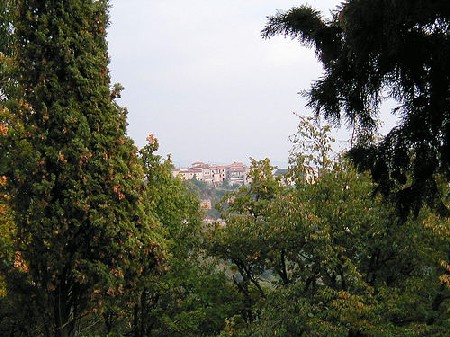 Surrounded by vineyards and olive trees, San Giorgio is located in the municipality of St. Ambrose, in the West side of Valpolicella, a few kilometres far from Verona and Lake Garda. The village lies on the summit of a hill and is developed around the Pieve (a church), built with the same limestone on which it is located. It creates a natural fortress, reachable only after a long and tiring walk. The archaeological findings testify to a rich past of the Bronze and Iron ages. It seems that the place was inhabited by the Arusnati, people of Rhaetian origin that left behind themselves only a few signs.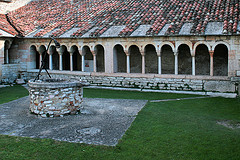 The Pieve
As the first Christian Church in the area, the Pieve di San Giorgio di Valpolicella testify to the late evangelization of the area. The title of "Pieve" means that certain privileges were reserved to it: the office of a bishop, the license to baptize, the presence of a permanent clerical order.
The building, made of local stone, preserves Roman, medieval, and Longobardi levels in the walls. The plant has three naves and two apses on both short sides.
 
The cloister and the collegiate
It is the central building of the complex, originally enclosed among the church and the other buildings in which the community of clerics involved in the church lived.
Perfectly preserved on three sides, the present cloister dates back to the XII century. Its cover is supported by arches held up by slender columns. Of great interest are the columns capitals, having different forms and carved with motifs of animals and plants.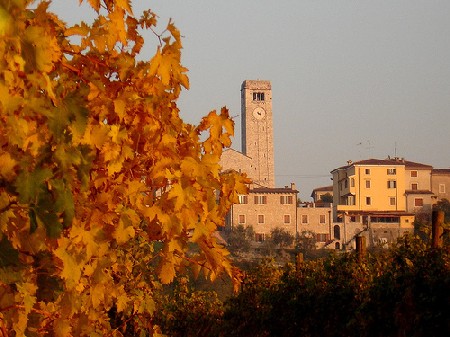 The Archaeological Park and Museum
From the cloister visitors access to the archaeological park, where recently excavations have unearthed the remains of a settlement of the IV century BC.
A museum is housed in the rooms adjacent to the church and gathers the most significant peaces of the history, art, culture and folklore of San Giorgio.
Caves and marbles
Since very ancient times it has been an industrial zone thanks to the caves rich in tombstone materials and marble that made flourish the stonecutters art. Many caves are still operating and make the name of St. George well known in the world of marble.
For more information about visiting it, please click here.