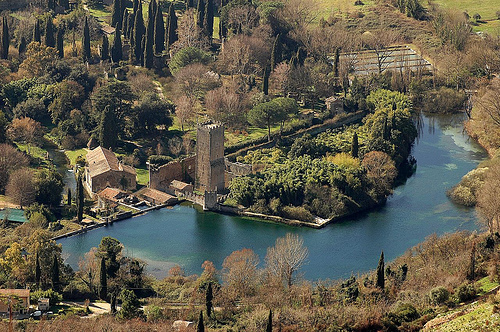 The Garden of Ninfa, with the nearby oasis of the WWF, is located on the border between the municipalities of Cisterna di Latina, Sermoneta and Norma.
Since the year 2000 has been recognised as a Natural Monument of the Italian Republic and covers an area of 106 ha.
The Garden that houses samples of flora and fauna, collected worldwide, is modelled on the principles of "garden", situated on the ruins of an ancient medieval town.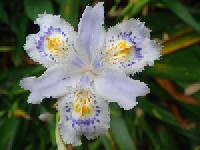 It is a unique natural site of unearthly beauty. The Giardini and Rovine di Ninfa appear as a haven; there also are ruins from the early days of the 2nd Millennium. Originally it was in possession of several popes and it has been partially destroyed by Barbarossa.
Only in the 70s this oasis came back to new life and the landscape went under reconstruction. The result is one of the most beautiful and quiet places to relax in pure nature, which Italy has to offer. It seems to be in a fairy tale, walking through the bamboo grove, lavender bushes and avenues with luxuriant vegetation, and flowing streams with cold clearest drinking water.
The garden has a hexagonal shape, with the presence of numerous plants of all types and from all over the world: Japanese maple, bamboo, fir of Canada that are integrated among the ruins of the city: its churches), its towers, walls, doors, the remains of the houses.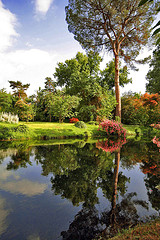 The oasis includes the garden, the lake and the source of the river Ninfa. It hosts numerous animal species including the rare trout Ninfa and other types of birds: 152, almost one third of the species in Italy are represented at Ninfa.
The garden is open on the first Saturday and Sunday of each month from April to November.
The visits are carried out with guide, from 9.00 to 12.00 and from 15.00 to 18.00.
Groups have to book the visit in advance.
The entry ticket costs € 8.00 per person and includes guide. Children under 11 get free entry.
For groups over 40 people the cost per person is € 7.00.
The duration of a visit is approximately one hour.
 For more information about facilities to visit Ninfa and Campania, please chck here.