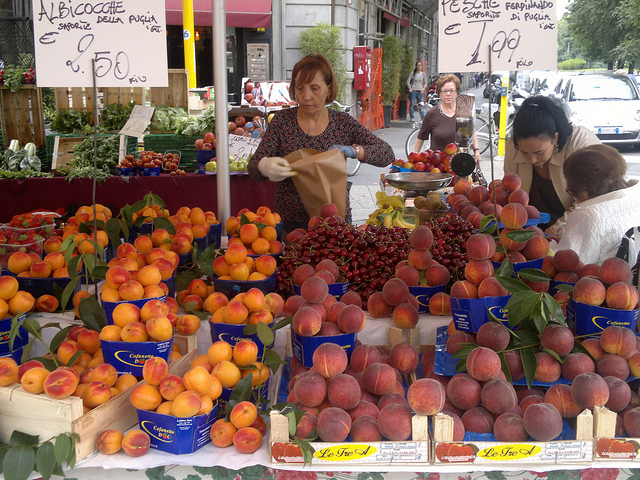 Learning the quirks of a particular country can go a long way toward making your time as a tourist much smoother and more enjoyable. Italy, of course, is no exception to the rule. Learning the tricks of navigating Italy will make it much more pleasant for you and the locals as well.
Don't Tip
We're accustomed to tipping our wait staff and taxi drivers. In Italy, however, there is not a need to tip nor is it expected. Tipping will always be accepted, of course, but generally the only places where tipping is common is for those who carry up your luggage or if you've had amazingly great service from a particular individual on a special event.
Eat at the Right Times
Italians are serious about their food, and they are very serious about their mealtimes as well. If you don't stop to eat lunch during the regular lunch hours, you may not be able to find a place open for lunch when you're actually hungry.
Restaurants open for lunch between noon and two, generally. Most then close and reopen for dinner in the evening – often later than you may be accustomed to eating. If you do find yourself hungry and it's not a standard mealtime, you may be able to grab some snack foods from a market or have a treat with your coffee in the afternoon.
Don't Touch the Produce
Shopping in Italy is a treat in itself. But go out and shop the local markets and fairs with a word of warning – don't touch the fruit or vegetables. You may be used to picking up the produce in your local market or shop and checking it before putting it in your bag. In Italian supermarkets, you'll find plastic gloves near the produce to wear when you're loading up on veggies.
If you're at an open air market and looking at any sort of produce, you are not supposed to touch it at all. The merchant selling the fruit will load up the items for you. And as one last word of wisdom – don't tell the merchant which apples you want. He decides and presents them to you already in the bag
Buy Tickets for Transportation Ahead of Time
Public transportation tickets aren't purchased on the bus and they don't take cash, normally. You must buy your tickets from a newspaper stand or tobacco shop before boarding. Since many of those small merchants are not open on Sunday, it's best to buy your tickets well ahead of time if you're traveling then.