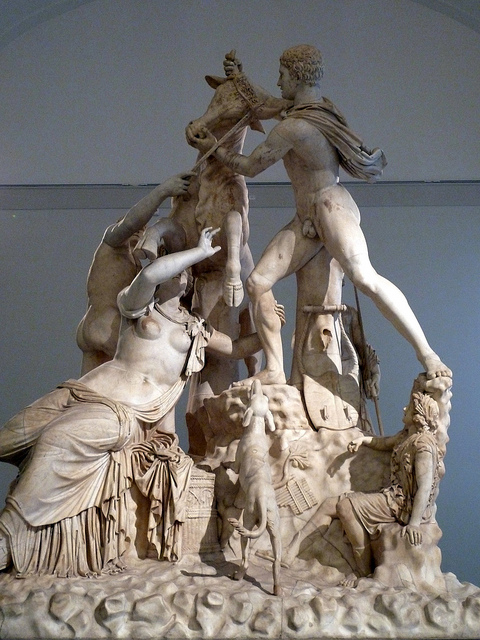 Among the most renowned museums in Italy, the Museo Archeologico Nazionale di Napoli is touted as having one of the most impressive collections of Greek and Roman artifacts and antiquities in the world. Inside the museum, patrons will find mosaics, sculptures, gems and even erotica from the buried city of Pompeii. The far reaching halls of the museum contain true treasures including the following areas or rooms.
The Secret Cabinet
Perhaps the most intriguing area of the museum, this room has been closed off and locked in the past thanks to the delicate nature of the material housed within. As it is today, visitors to the museum must be at least 11 years of age in order to enter the Secret Cabinet. Inside the room visitors find a collection of ancient erotica and other items of a sexual nature. After being closed to the public for many years, this portion of the museum has been open to visitors only about twelve years, or since 2000.
Mosaics
Large collections of mosaics have been retrieved carefully from the walls and floors of homes and buildings in Pompeii or Herculaneum and moved to the museum where they can be carefully preserved and displayed to the public. The many mosaics inside the National Archeology Museum cover the period of time from 200 BC until about 79 AD when Mount Vesuvius erupted and covered the area in ash and volcanic matter, preserving them for centuries.
Temple of Isis
In the uncovering of the city of Pompeii, a temple to Isis, the goddess of the rainbow, was discovered. The paintings and wall coverings from the temper were removed and placed on display in the museum. Many artifacts from the temple have been removed as well and are also part of this special display inside the museum. A large model of Pompeii includes amazing details and shows visitors where the temple would be found in the ancient city as well as many other elements of the ancient town.
Early Civilization
A collection of rooms within the museum pays homage to the early civilization of the area by showcasing artifacts from prehistoric times. Paleolithic artifacts start this collection which extends to those relics of the Greek colonies in the 8th century BC. This area of the museum contains elements of the Etruscan occupation of this region as well.
The National Archeology Museum of Naples is open all days but Tuesdays from 9am until 7:30pm.