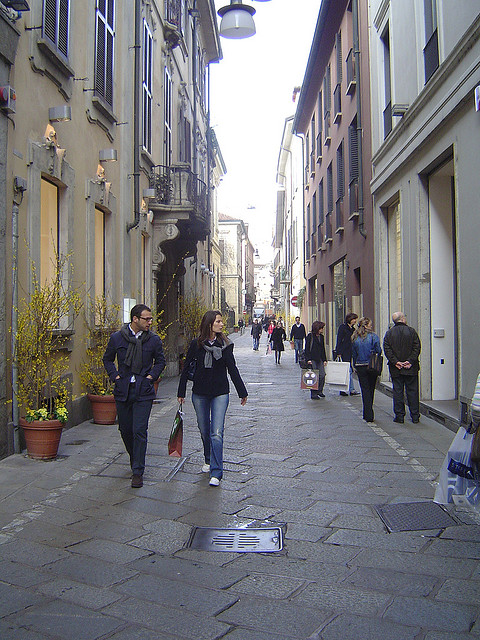 Milan might not be the number one or even the number two tourist destination in Italy, but there is much to see in this thriving city. Only in Milan do the cultures of old blend so beautifully with the modern fashions and business that make this northern Italy city a thriving hub of business and style. When visiting Milan, be sure to check out some of the most famous sights.
The Last Supper
Leonardo da Vinci's most famous masterpiece, the Last Supper is on display in the Santa Maria della Grazie. This painting is fantastically preserved after a very sorrid history. The paint started peeling from the fresco shortly after it was painted. The church survived a French invasion and stood firm during World War II. To see the painting today, you must reserve a 15-minute slot of time well in advance.
Quadrilatero d'Oro
The Rectangle of Gold is a fashion lover's paradise. Milan is known as being excessively fashionable, and styles are moving though the city constantly. When the newest fashions leave the catwalk, they don't have very far to go in Milan – they just settle into the shops that are all carefully situated in one block of town. The Quadrilatero d'Oro includes stores for Armani, Chanel, Prada and Versace among many others – it's hours of fun window shopping if you can't afford the real thing.
The Duomo of Milan
The third largest church in the world, the Duomo stands majestically over the city. Touring the Duomo will allow you to see at least some (although probably not all) of the 3500 statues that grace the church as well as the hundreds of spires and the famous bronze doors that are all distinctly carved by artists of old. Be sure to travel to the roof of the Duomo so that you can enjoy the sights from the top of the city – including the Alps.
Milan's Spas
Milan may have ancient wonders and fantastic shopping, but this glamorous city is home to many of the comforts visitors want most. A trip to Milan's spas brings you into a world of opulence you might find only in this pretty city. The Bulgari Hotel is home to a gold-lined swimming pool where you can relax between treatments and the Hammam della Rosa includes any number of dipping pools and steam baths where you can relax in any degree of comfort that you'd like.