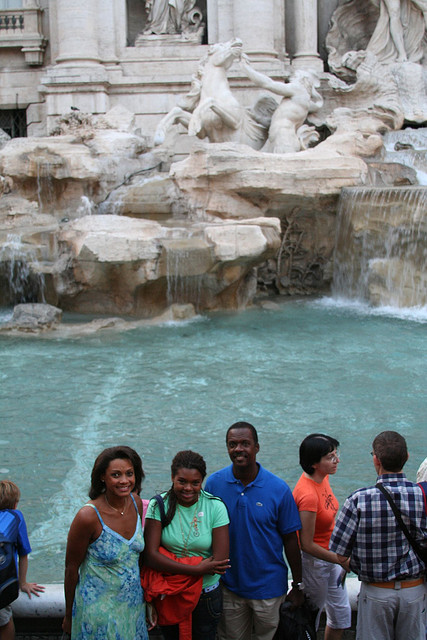 Italy might be synonymous with romance and intrigue making it perfect for couples, but it can easily be a terrific family location to visit as well. The trick to making things fun for everyone is to simply include their wants and wishes in the planning stages for the trip.
Adventures in Italy
Everyone loves an adventure and finding the thrills and chills of the towns can be fascinating. Depending on the age of your children, you might want to take a tour of the catacombs while you're in Rome and the surrounding area. Going down into the most ancient parts of the city gives you a sense of gloom and mystery that is truly fascinating to teens and older children. While there aren't many truly morbid things in the catacombs, be sure to learn about what you might see and explain the significance of those elements to the younger members of your family.
Haggle and Bargain
Most kids love souvenirs and yours are probably not an exception. The fun of Italian shopping, however, is that there are so many opportunities to find true novelties and one-of-a-kind items to bring home. If you hope to spend time in various markets browsing for more adult purchases, give your older children a set amount of money and show them how to haggle with the sellers to get what they want. Teenagers can probably be set loose on their own with a set meeting time and location, but be sure to warn them about the possibilities of pick-pockets in the crowds. Working in small amounts of money is not only safer; it's more fun to see what you can get that is truly a bargain.
Go Outdoors
If you're planning to spend your entire vacation in the major cities of Italy, reconsider and plan for at least a day on a vineyard or national park. Heading out to wide open spaces and letting your children hike and climb will give them some freedom that they won't have on the crowded streets of Rome or Venice. The sunshine and casualness of the day away from the museums and cathedrals will be a welcome break for you as well – a chance to sit back and enjoy the countryside that makes Italy such a popular vacation spot.