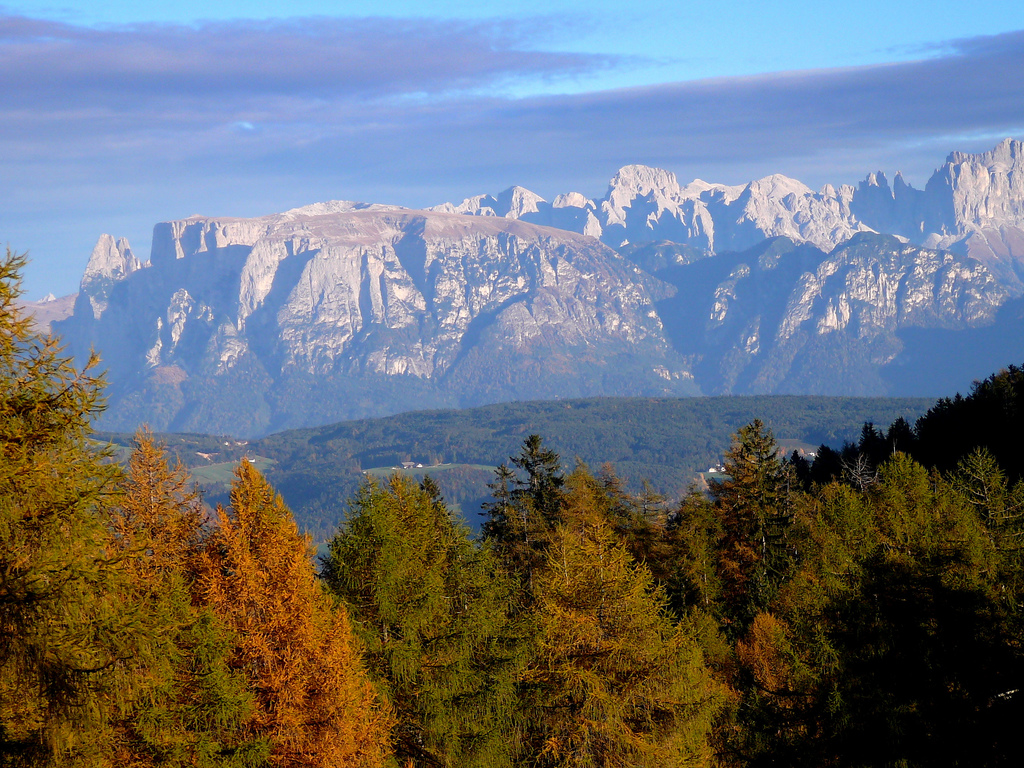 So far north in Italy it's practically Switzerland, the Dolomites are a beautiful mountain region ideal for hiking. Beautiful mountain views surround you as you hike through limestone geology with a beautiful array of colors and shapes. This UNESCO World heritage site offers a variety of hiking and skiing opportunities, but visiting the region in the autumn offers you some of the most scenic hiking in the world.
Hiking the Dolomites
In the winter, the Dolomites offer wonderful skiing, but before the first snowfalls of the late autumn, visit the mountains for cool, crisp air and the striking colors of the plants and trees as the season changes. The trails through the Dolomites are an assortment of different ability levels and lengths. You can easily spend an afternoon hiking through the mountains or spend a week venturing farther into the vast beauty of the surrounding area.
While no tent camping is allowed, there are accommodations for hikers if you plan to spend the night in the mountain. High altitude Refuge buildings are available to use overnight. This is a bargain at roughly $60 per night (in US dollars) including food, but you can cut your costs even more by camping or staying in an inexpensive hotel at the base of the mountain and taking day hikes instead of planning to stay overnight.
The Sights of the Dolomites
There is more to see in the autumn while hiking than just the seasons changing. While beautifully colored leaves are always impressive, you'll also find rock towers and spires, rock sink holes and lovely meadows tucked away where you least expect them. In addition to the wildlife, plants and rock structure, you'll also find interesting historical remnants. Throughout different areas of the Dolomites, you'll find vivid reminders of the First World War There are bunkers, tunnels and barbed wire still running through the region.
While the area is rugged and beautiful, you will always be within easy reach of food and drink. If you tire of hiking or want to take along small children or those who don't walk the rugged trails easily, there are even cable-cars and chair lifts available through the region. For a light excursion, take a cable car up to a cliff-side restaurant and have lunch or an early dinner on the balcony watching the striking scenery of the mountains around you. The autumn in the Dolomites is a season you'll never forget.