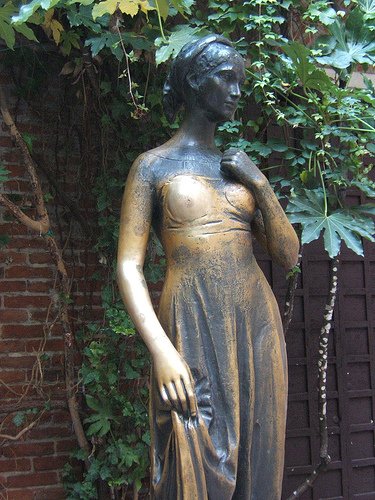 The home to Shakespeare's Romeo and Juliet, Verona is a charming city and has grown to become one of the most popular tourist locations in Italy, outside of the biggest cities, of course. Verona isn't just about landmarks from the 14th century that happened to make it into Shakespeare's plays. The city has much to offer tourists, although there is a bit of fun in seeking out Juliet's balcony and the site of their clandestine marriage.
Juliet's Balcony
A charming square balcony on a small alley in Verona is Juliet's balcony. The entire courtyard is completed covered in graffiti and it can be pretty crowded most of the day as everyone wants to see the famed setting for such a romantic love scene. The graffiti isn't lovely to see, but it has a rather romantic origin – it's the names and messages of other lovers in Verona marking their names in the fabled location of one of the greatest love stories of all time. The statue of Juliet is a popular landmark as well, and is much sought after for photographs, both proper and not. When leaving Juliet's balcony, visit Basilica di San Zeno Maggiore. This is the location where it believed the secret marriage of Romeo and Juliet took place centuries ago.
Arena di Verona
Build during the time of the Roman Empire, the Arena is one of the largest amphitheater still in use today. The huge structure is ancient, yet is the home to concerts and shows during the summer months of June, July and August. The amphitheater has seats for 20,000 people and is a wonderful stop if you're able to get tickets to a concert during your visit. Regardless, it is available for viewing year-round, however, and the views from the top of the massive structure are breathtaking.
Piazza Delle Erbe
Once the center of Verona during the Roman Empire, the piazza still has numerous market stalls and monuments. Original buildings from medieval times stand around the piazza as well. The piazza is still a thriving community with many restaurants and bars doing a booming business and locals tend to enjoy visiting this area rather than dealing with crowds of tourists around the Piazza Bra. Wander the piazza enjoying the frescos and monuments including the Casa Mazzanti and the Madonna Verona fountain.