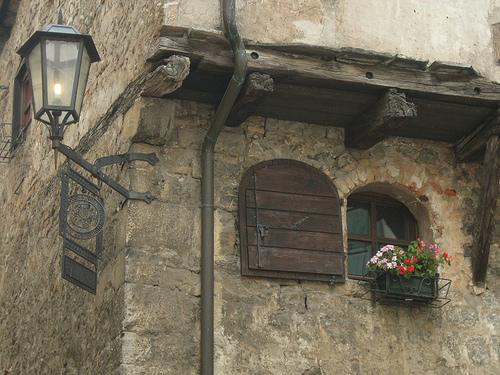 The tiny area at the most northeastern corner of Italy is an area with a rich past but few visitors. Most tourists and even Italians fail to realize the beauty and intrigue of this tiny corner of Italy, but there is much there to discover if you're a traveler who enjoys wandering off the beaten path.
Friuli-Venezia Giulia
The small region of Friuli-Venezia Giulia is diverse with warm beaches and snow capped mountains, rolling hills and lagoons filled with all manner of water life. The region is home to bustling cities and ancient ruins. Dominated and influenced by its neighbors for centuries, Friuli-Venezia Giulia is a feast for the senses and a fun way to see another side of what Italy has to offer.

The History of Friuli-Venezia Giulia
In the time of the ancient Romans, this narrow strip of land saw a great deal of action. The town of Aquileia was an important post in the battle against the unrelenting Gauls. This was just the beginning of the fights as the Huns forced the inhabitants of Grado onto an island in the center of a lagoon to better fortify their city. For centuries following the constant threat of the Huns, Friuli-Venezia Giulia was relatively peaceful and independent of others. This changed, however, in the 19th century.
The Austrian Hapsburgs realized that the small region would be a terrific location for a bustling seaport and conquered the region. Under Austrian rule, Trieste became a free port and developed into a grand city full of austere buildings and impressive majesty. The city and indeed the region became home to new arrivals from all over the Mediterranean giving the region a very cosmopolitan air. The elegant city today is considered a Vienna- by-the-Sea.
The region known today as Friuli-Venezia Giulia was returned to Italy after the First World War, but after the second, parts of the region were awarded to Yugoslavia. The region did not become Friuli-Venezia Giulia until 1953. Today, a visit to the cities and countryside of Friuli-Venezia Giulia displays the influence of the many nations that contributed to the personality of the region and made the lovely state what is has become.
Visiting Friuli-Venezia Giulia
To experience Friuli-Venezia Giulia, you need only wander the streets of Trieste or drive about in the countryside to get a good feel for what the region can offer in beauty, elegance and history.