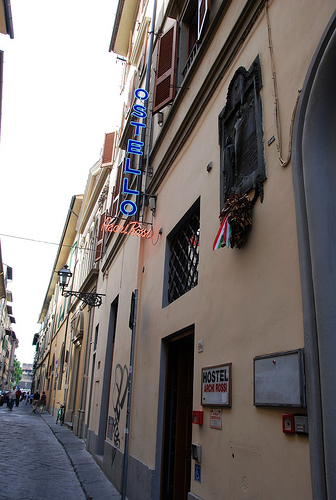 While we'd all love to splash money all over Europe, traveling often costs more than we'd like to spend. Fortunately, you can do Italy on the cheap by taking advantages of many of the specials available to travelers and some local accommodations and transportation options.
Travel Off Season
The peak tourist season in Italy is April through August. The earlier in these peak months you go, the less crowded it will be, but to get the most for less, travel in September through March. The weather will be cooler and there might be more rain, but in some cases, price are halved – especially on accommodations. You're also able to see more thanks to fewer tourists and shorter lines.
Take the Bus (Or the Train)
If you're touring around a particular area, skip the taxis or trains. Opt for a localized bus service instead. Visit with the bus operator or consult the bus schedules to see where they head, but many local buses are clean, efficient and go places that other options including trains cannot. With buses you'll head into the mountains and through small towns. While a bus is perfect for a day trip, the trains are a nice way to travel longer distances. If you're going to be on the train for a long period of time, consider going overnight and using a sleeper. You'll save on accommodations and use your time in the city more efficiently as well.
Don't Stay in a Big Hotel
You don't need to stay in a glamorous hotel to enjoy Italy. The four-star hotels are always expensive, but the smaller, less stylized accommodations including 2-star hotels and youth hostels are a steal, especially during the off season. If you don't book accommodations in advance, you can use the hotel booking services in the mail railway plaza in Rome. This counter can set you up with immediate vacancies in Rome and the surrounding area for significant discounts over rates you'd find online or by calling the hotel directly.
Eat Out!
Take your meals to go as much as possible, or stand and eat them at the bar. Have a few special meals where you sit and eat course after course, but the rest of the time, look for the little trattoria that serves casual fare that you can take with you. Buy fresh fruit, bread and cheese in the local market and enjoy it as a picnic lunch. Eat dinner by enjoying special items at the bar. Often restaurants will charge a service fee for sitting down, so stand up – it's the same food and just as delicious.