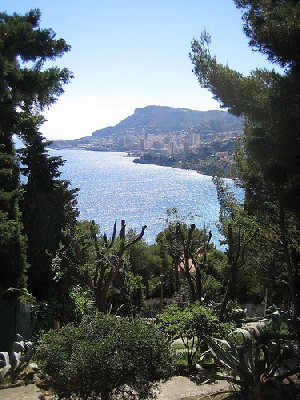 The naturalistic passion of an English man and his wife created the Hanbury Botanical Gardens since 1867 near Ventimiglia.
This botanical gardens were thought for the acclimatization of plants coming from many different countries of the world, exploiting the good position of the area and the peculiarly mild climate.
Thanks to the cooperation of mostly foreigners botanists, agronomists and landscape experts, it was created an enormous complex unique in the whole Europe from both points of view the botanical one, with 5800 species of ornamental plants, herbs and fruit, and that landscape one, thanks to the happy compositional harmony between buildings, ornamental and cultivated terraces.
The gardens were built from 1867, thanks to the passion of the English explorer Sir Thomas Hanbury. He had made his fortune as an exporter of tea in Shanghai and after he decided to settle on the Ligurian coast, and firstly bought the palace of the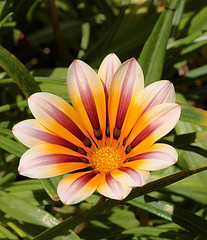 Marquis Orengo of Ventimiglia, still existing, and then the surrounding land, on which he wanted to make a wonderful garden with botanical specimens collected all over the world.
To develop the project he was helped by his brother Daniel, by several botanists (including, in particular, Ludwig and Winter Alwin Berger) and by unskilled gardeners living nearby. The garden soon became known around the world.
When Sir Thomas died, his son Cecil and his wife Lady Dorothy carried on the work until the Second World War, when the site was abandoned.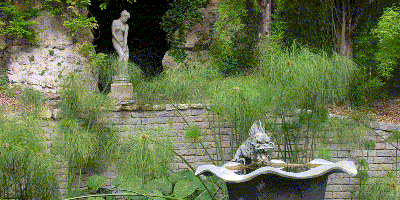 In 1960 the Italian State purchased the garden from the heirs. In 1962 it was entrusted to the International Institute of Ligurian Studies. In 1987 the management was entrusted permanently at the University of Genoa.
The area of garden, about 18 hectares, is partly cultivated with exotic plants and in part with the Mediterranean scrub, offering a rare example of this type of vegetation, completely free of any human influence.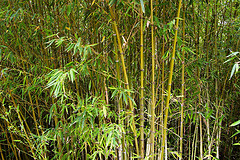 Nowadays a group of people of different nationalities particularly sensitive to the beauty of nature has formed an association, the Friends of the Botanic Gardens Hanbury, with the intent of hepling the maintenance of such a beautiful place.
Getting There
By Car
Highway A10 Genoa – Ventimiglia; Ventimiglia exit. SS 1 Aurelia towards France Ponte St. Louis (about 7 km)
Highway A8 Escota Aix en Provence – Menton: exit Menton. RN 7 towards Italy Ponte San Luigi. SS 1 Aurelia (3 km).
By Train
Genoa-Ventimiglia line (station of Ventimiglia)
RT bus terminal (Riviera Travel – Tel 0184/592706) for Ponte San Luigi, Via Cavour, 150 meters from the railway station of Ventimiglia.